I have spent more than 40 + hours reviewing the Buzzbreak app. This app claims to pays people by reading news, watching funny meme and more…
I have downloaded the app and used it so I can give my reader an unbiased Buzzbreak Review.
The screenshot below shows how much I have earned with Buzzbreak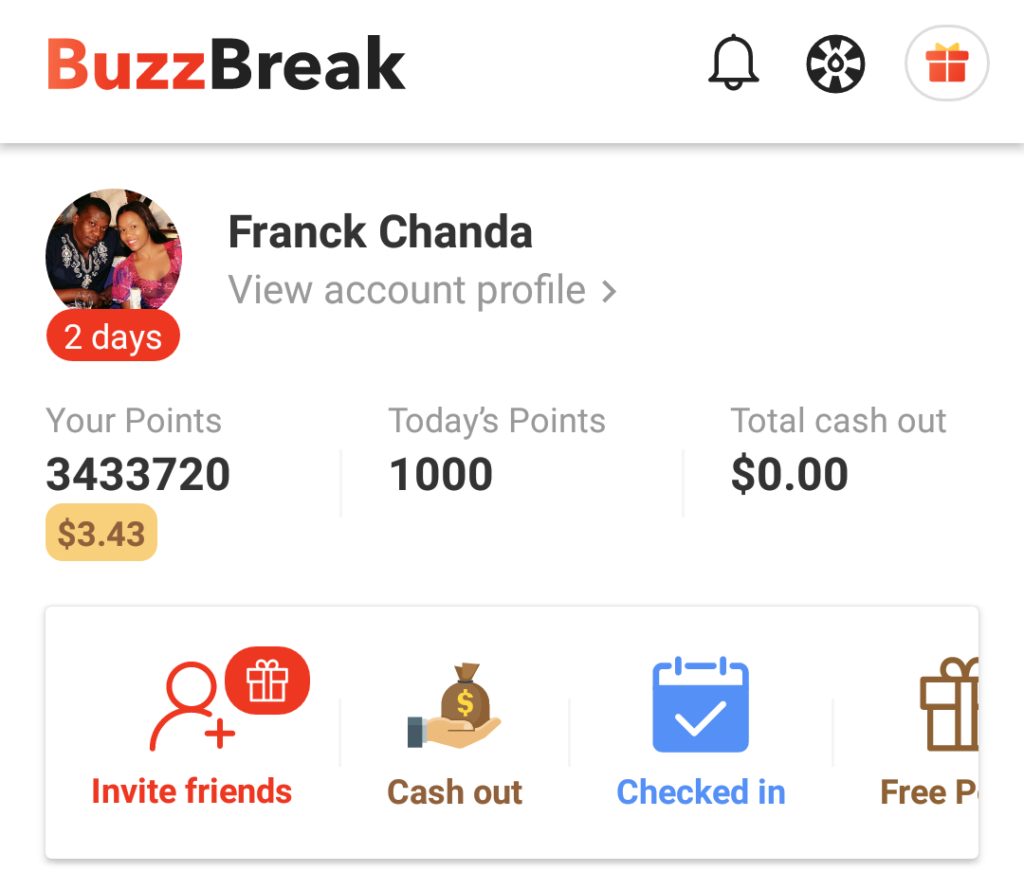 I have earned $3.43 with Buzzbreak.
Now you know that I have used the app and earn some points that I can redeem to PayPal.
What you need to do next is to read this Buzzbreak Review until the very end. I will show you the good, the bad and the ugly about this app.
Let dive right in this Buzzbreak Review and see what you need to expect once you download the Buzzbreak App.
Therefore, If you are serious about making money online or build a brand. You can download My FREE Making Money Guide.
This will help you to understand the entire process of making money online and if you follow all the steps in this guide and take action you will build a passive income online.
Buzzbreak is an app that pays user by reading news, watching video ads and funny meme. Over millions of people have downloaded the app all over the world and it has 214k positive reviews and few negative reviews on Google Play Store.
Buzzbreak App is owned and operated by Partiko, Inc. the company develop apps and games for android, and their most popular app is Partiko this app is for Steem Blockchain.
How To SignUp with Buzzbreak?
To sign up with Buzzbreak you will need to download the app first on  Google Play Store. But you can only sign up with Buzzbreak if you have a Facebook account.
Once you have downloaded the App you can use my Buzzbreak Referral Code B06528656 to earn your first 2,000 points this is equal to $0.2.
But the amount of points you receive by using my Buzzbreak Referral Code B06528656 depends on each country.
Some people said they earn 3,360 points or more.
If you have used my Referral Code please let me know in the comment how much you have earned and where are you from.
Once you reach your minimum payout of 5,000,000 points you can redeem those points to PayPal.
How Does Buzzbreak Works?
Check-in on the App,

Share Buzzbreak News,

Completing Surveys,

Watching Video ads

And more.
Every time you use the app to watch videos, read the news or share the news on Social Media you will earn points that you can redeem into cash.
Buzzbreak App is safe to use on your mobile device and it is user friendly.
This is how you will earn points in the Buzzbreak app and the more active you are the more you earn.
Let examine how you will earn with Buzzbreak.
1. Reading News
You will earn between 100 to 200 points every time you read new for at least 30 seconds and 100 points equal to $0.01.
You will need to read at least 100 news to reach $1.0 per day.
If you think this is BS you can also check out My Top 5 Best Survey Sites that pay a bit better. If you are interested in making money online by answering Surveys.
But if you want to make more money online and have financial freedom and you are willing to put in the work. You can also check out the 4 Proven Steps to make passive income online with your laptop and internet connection
2. Watching Video Ads
You can also earn points by watching video ads. Every hour you qualify to watch a 20 seconds video ad and earn 200 points.
This means if you spend 10 hours per day on the Buzzbreak app you will earn 2000 points which are equal to $0.2
3. Share Buzzbreak App
You can earn 1000 points in 30 seconds by share Buzzbreak in a group of 50 people plus.
Therefore, you will need to take a screenshot as proof that you have shared the app and upload those screenshots in the app.
4. Spin and Win
You can also earn different price by playing spin and win. The highest reward is $10 and tried the spin and win I only win 1000 points more than once.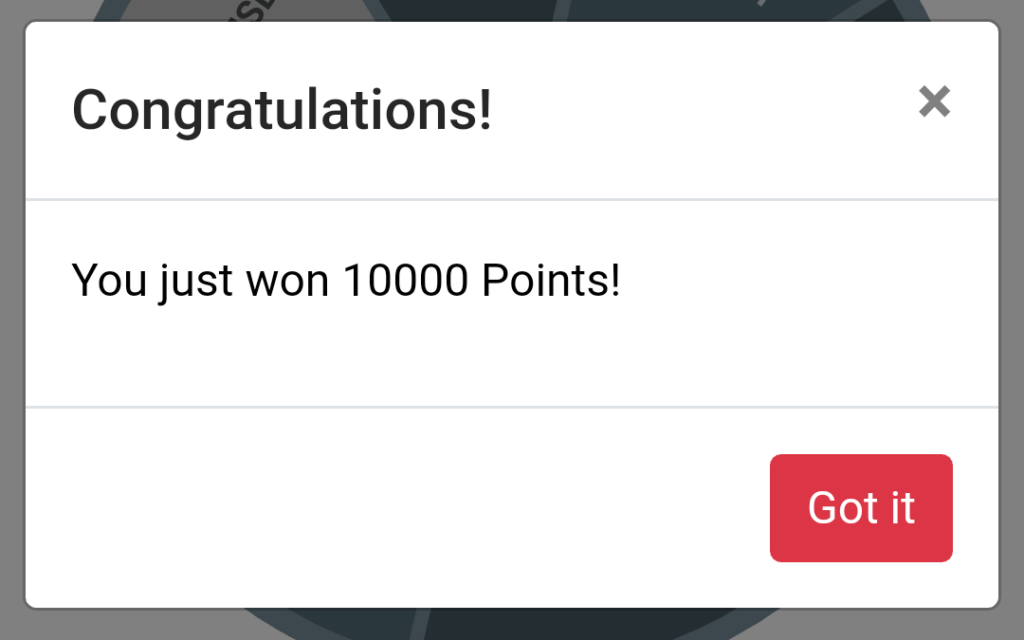 You can earn free tickets by inviting your friends and family to download Buzzbreak. Each person you invite you will earn 10 tickets this will increase the chance to earn $10.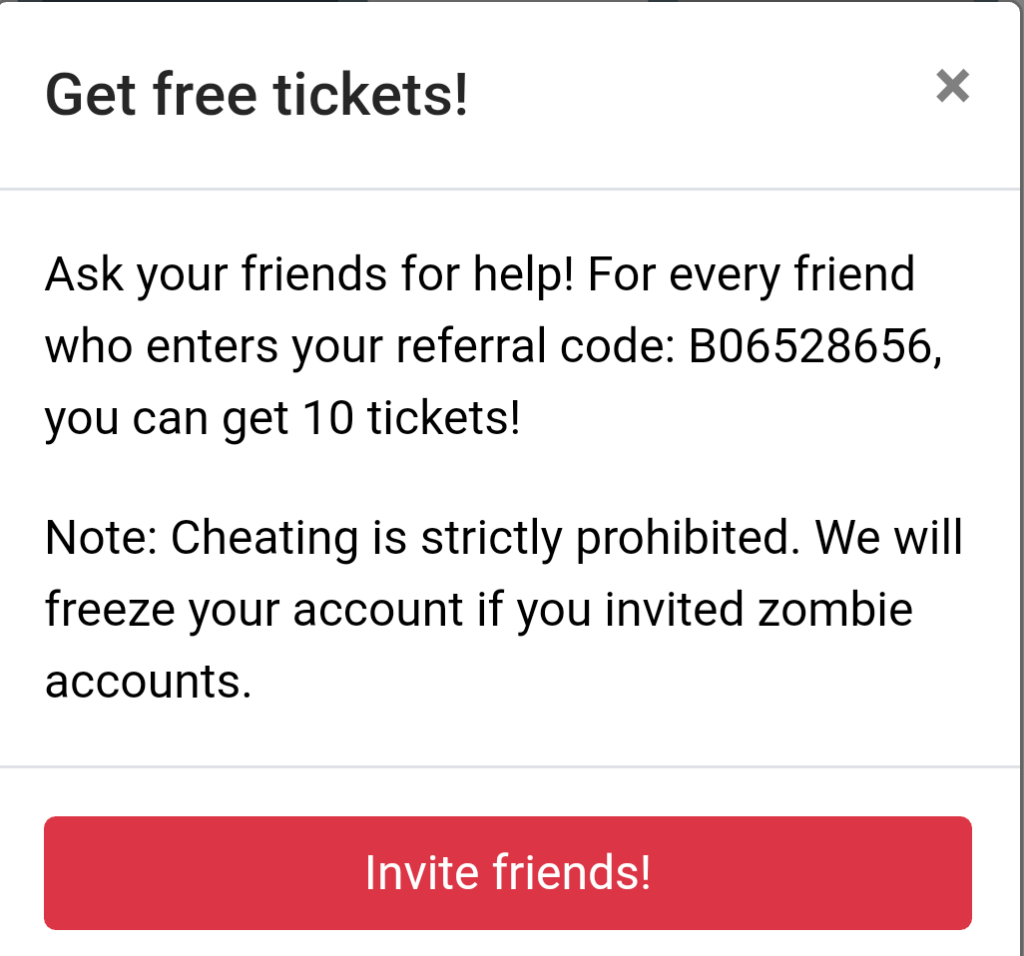 5. Buzzbreak Referral Program
You can invite your friends and family to download the app and earn 27000 points. This is how you can make more money on Buzzbreak by doing nothing.
If you know a lot of people you can earn more money in Buzzbreak. This is the best way to earn with the app than doing those activities you find in the app.
You can earn points up to 5 Level with Buzzbreak:
Level 1: 27000 points per friend
Level 2: 3000 points per friend
Level 3: 33000 points per friends
Level 4: 36000 points per friends
Level 5: 45000 points per friends
Every time your friend earn 5 points, you can earn 1 point. If you invite 5 friends and your friends become active users you will earn $1 per week for doing nothing.
You can use my Buzzbreak Referral Code: B06528656 and earn 2000 points. Like I said you will need to have many active referrals to make real money.
My website gets a lot of visitors if someone uses my referral code I earn points that I redeem to PayPal.
But Buzzbreak is not my main earning I just use it for the referral only because I do not like leaving money on the table.
How Does Buzzbreak Pay?
Buzzbreak pays via Paypal once you have reached the payment threshold of 5,000,000 point which is $5.00
I have read other Buzzbreak Reviews they are talking about $0.2 payment threshold that was long ago when Buzzbreak was still new
.
Is Buzzbreak Worth It?
After analysing Buzzbreak and the earning potential you can quickly say that the app does not pay much.
Is Buzzbreak worth it? The answer depends on what you are looking for. You can also read this article about the worthy about Buzzbreak to make an informed decision
If you are looking for an app that can pay you a few bucks and you are a fan of reading news and watching funny memes Buzzbreak is what you need.
Other than that Buzzbreak is waste of time. You can also check out the alternative to Buzzbreak that pay better
Instead of spending time on Buzzbreak and those survey websites that pay you little to nothing and you can download My FREE Money Making  Guide this will help you understand the process of generating passive income online.
Buzzbreak App Complaints
Buzzbreak has a lot of positive review on the GooglePlay Store yet, they are also some complaints I understand that you can not meet everyone expectation.
Reading those complaints will have you to find your deal-breaker.
Let's examine them. Shall we?
Technical Issue
I have found more complaints about some technical issue. People are complaining that the app is not working when they updated it to the new version of Buzzbreak.
Low Earnings
I said this before and I agree with this complaint it will take you years to reach $100.
It is also hard to earning cash for your referral because most of them can not be active users due to low earnings.
Do not quit your job.
If you stop by this Buzzbreak Review to find out if you can quit your job and make this as primary income hold on.
The earning here is not even a minimum wage for locale part-time job. Do not make that mistake Buzzbreak does not pay much.
You want to make more money online check out My Top Recommendation this program helps me to quit Uber Eats Delivery and make money online with my laptop and internet connection.
Is Buzzbreak a Scam?
If you have read my Buzzbreak Review until here you will understand that Buzzbreak is not a scam and Buzzbreak is a legit App.
Yes, they do pay their users with points that you can redeem it to cash. But it will take you forever to earn even $1 this can even take you more than a week.
That is maybe the reason their payout is 2000 points which are equal to $0.02. So, people, can cashout quick to avoid complaints and calling Buzzbreak is a scam.
You may say what is $0.02? But you spend a lot of time on Facebook, Twitter, Instagram browsing without getting any penny. Why not switch to Buzzbreak?
But if you still think this is not for you, check out My Top 5 Best Survey Sites that you can earn between $1.25 to $5 by doing small tasks.
How I Make Money Online?
I make money online as a blogger and affiliate marketer by writing content that people are searching for on the net.
You were searching for Buzzbreak Review or is Buzzbreak legit than you have landed on this post.
My job is to help my reader to find a solution to whatever they want and refer them to an alternative way that will be best.
But if someone buys whatever product or service I recommend it to them. I will get a small commission.
This is the best way to earn money online, and my post can be found all over the world, and I am making a lot of commissions.
Therefore, if this sound interesting you can check out My Top Recommendation and learn how you can do it and stop wasting time with apps and programs does not pay much.
By writing quality content that people are searching on the net. Google also placed ads on my website as see around this post there are ads if someone clicks on it I get paid.
Final Verdict
Buzzbreak is a legit app with over 10 million downloads on Google Play Store and they do pay user just by reading news.
Some people say the app is a waste of time due to the low earning potential. I do agree especially if you want to make money online.
But if you spend a lot of time on Youtube and Facebook without earning anything. Why not spending the same time on Buzzbreak to earn points that you can redeem to cash.
Buzzbreak can be an alternative Youtube and Facebook if you are like the idea you can use this Buzzbreak Referral code B06528656 to earn your first 1100 points.
If you still say your time is valuable and you want to use it wisely and make more money.
Download my free guide below

Your BuzzBreak Review
Thank you for stopping by I would like to read your comment. What is your experience with Buzzbreak? How much money are you making?
Please consider leaving your Buzzbreak Review whether good or bad it does not matter as long as it helps my reader.
You can also click the share button to share it with your friend and family.
Thank you for your support…
Until next time