Welcome to the Charity Miles Review. You are running, walking and cycling every day and you are looking for App that probably going to help count your steps and you earn cash by doing those activities and do good to the charity without opening your wallet.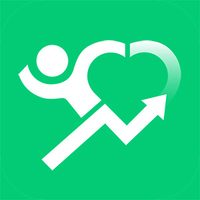 Therefore, you heard about Charity Miles App and you are looking into it before you download the App or you are just saying there is no such thing like earning cash while you are walking, running and cycling have reviewed another App called Sweatcoin you can read the review they pay you for your outdoor step you can check it out and this is legit App.
If your question is to find out how Charity Miles works or how you are going to earn cash and how it will be transferred to the charity of your choice you have come to your right place.
However, if your question is to find out if Charity Miles is a scam I will have to tell you that this is legit App and you can raise awareness for different charities and they cash will be sent to a charity that you select in the app just by walking, running and cycling.
Charity Miles also has a lot of complaints you will need to read this review stay tuned to find your deal breaker.
What is Charity Miles?
Charity Miles is a health and fitness app that has over 500k plus download on google play the App that rewards people with real cash that will be donated to a charity of your choice.
The app about stays fit and doing good. Charity Miles was found on 20th April 2012 by Gene Gurkoff.
He created the app out of his inspiration from his grandfather. Gene was looking for a way to raise money for The Michael J. Fox Foundation for Parkinson's Research from corporate sponsors, he couldn't find one, so he created it.
The app has improved the health of other members, recorded over 40 million miles and donate over $2 million to the charity.
How to signup with Charity Miles?
To signup with Charity Miles is simple just download the app for free and it is available for iPhone and Android.
You will need to provide your name and your email address and you can also signup with Facebook. However, if you do not want to do all of those there is also an option to quick start without giving your identity.
How does Charity Miles Works?
Charity Miles track your daily movement and turn it into money that you can donate to a charity of your choice.
By using the Charity Miles App for your fitness such as walking, running and cycling will earn money to donate to a charity.
Base on how far you can go you earn money for charity just by using the App. There are more than 42 charities you can choose from the App once you launch the app you have the option to select the list for the charity you want to donate.
Below is the list of the 42 charities:
Achilles International
ALS Association
Alzheimer's Association
The American Diabetes Association
ASPCA
Autism Speaks
Back On My Feet
charity: water
Crohn's & Colitis Foundation of America
DoSomething.org
Every Mother Counts
Feeding America
FNSNA (Foundation of the National Student Nurses Association)
Girls On The Run
Girl Up
Habitat for Humanity
The Ironman Foundation
The Leukemia & Lymphoma Society
The Michael J. Fox Foundation
MS Society
National Park Foundation
The Nature Conservancy
Nothing But Nets
Operation Smile
The Partnership For A Healthier America
Pencils of Promise
(RED)
St. Jude's Children's Research Hospital
Save the Children
She's the First
Shot@Life
Sight for Kids
Soles4Souls
Special Olympics
Stand Up to Cancer
Team for Kids
Team Red, White & Blue
USO
Vision Spring
The World Food Programme
World Wildlife Fund
Wounded Warrior Project
You can select any of the charity you want to donate. Charity Miles App used GPS and Motion Sensor to calculate your movements for every outdoor activity such as walking, running and cycling.
For indoor activities, the app uses the phone accelerometer this is less accurate. Although the App does not pay much by walking and running you can earn $0.25 per mile and cycling you can earn $0.10 per mile.
If you are doing this daily you can use Charity Miles App to earn money and do good.
Better yet you can create or join a team to raise awareness or to track the performance of your friend and family this can be motivating and competing with others. It is not only about to donate money to charity the app also helps you to stay fit.
Where Charity Miles Get All the Money?
I was also interested to find out where Charity Miles gets all the money to pay me like me and you by just walking, running and cycle. I found this on their question and answer you can read it below.
"We're supported by corporate sponsors like Johnson & Johnson, Del Monte Fresh, Brooks Running, Blueprint for Athletes and others.
These companies are repurposing their media budgets (money that otherwise would have been spent on other advertising like banner ads) for social good.
Our sponsors want to do good with their advertising budgets, but they need advertising results to be able to re-allocate those larger (non-charity) budgets.
Therefore, we deliver premium advertising that's higher quality than ordinary banner ads.
We enable them to measure a high-quality return on investment (ROI) from their investment and thereby reallocate larger portions of their advertising budgets for social good"
What do I Like About Charity Miles?
Doing Good
It can be sometimes hard to participate in a certain activity or raise awareness when you have a tight budget with Charity Miles you do not have to worry about your wallet just do your daily walking, running and cycling and raise your awareness.
Motivating you to stay fit
If you are a person who likes participating in social cause its app is for you. It always good to know that you are working on your health and fitness while you are doing good by earning money from your energy to donate to a charity.this can be motivating and improve your fitness.
What I Do Not Like About Charity Miles?
Interface
The app needs some improvement once you download the Charity Miles App is a bit confusing and you won't understand what you are doing, the app just that automatically and you are not sure if the app is calculating your steps and this makes it not be beginner-friendly.
Inaccurate
Although the app uses GPS and motion sensors to detect your motion and measure your distance.
The app is not accurate there are many steps that you can do the app does not measure them and this lead to a lot complain in the App.
Charity Miles Complaints
Even though you are raising awareness for doing your daily activities people always has something negative to say about the App.
What is that people are complaining about Charity Miles? Time to find your deal breaker.
Lack of Support
There are many complaints about Charity Miles even if it is charity business people who like to raise awareness they will always need support whenever things do not add up or have a technical issue. Once you are training reaching out to support it will take almost a week to get a response.
Not BBB Accredited
Many people before they buy something online or download the app they always try to check it the accreditation of the BBB. If you are a die-hard fan and you consider everything about the BBB I will have to tell you that Charity Miles is not registered and them.
Therefore, if you are interested to start your Affiliate Marketing or internet marking and build a passive income from the comfort of your place you can start your training with Wealthy Affiliate and it is Accredited with the BBB with A+ rate.
Is Charity Miles a Scam?
I know there are many scams on the internet. Many scammers design certain apps and sites to scam people and you will always be skeptical when you hear that there is App that can pay you for walking, running and cycling right?
But I can tell you that members who participate in those activities have raised over $2.5 million to charity.
Do you know that you can also earn a few bucks by completing surveys online, playing games and doing some small tasks online? If you have a doubt please try ysense.com, swagbucks.com, timebucks.com, and paidviewpoint.com
However, you are looking for something that is personal and will help you to build up a passive income, charity Miles is not what you are looking for you. But it will help you to stay fit with your bod.
If you are interested in online business and learn how to build a revenue website you will rather check My Top Recommendation to start the online business journey that will help you to build a stream of income and escape the rat race.
What is the best way to make money online?
There are many ways to make money online but the internet has a lot for the scam but there is some site that you can complete surveys and small tasks and earn few bucks like ysense.com, paidviewpoint.com, timebucks.com, and swagbucks.com and more there is by far the best way to earn money without investing and cent.
Therefore, there is an even better way to earn a lot of money some prefer trading with the stock market which is a bit risky and some do eCommerce and I do internet marketing and affiliate marketing which simplifies everything I can promote anything around the world and get my commission without leaving my home.
If you want to know how it works Wealthy Affiliate provides 10 lessons for free and if you enjoy the training you can update to premium members.
My Conclusion about Charity Miles Review
Charity Miles App is very good and that helps you to stay fit and earn cash that you can donate to a charity that is available in the App. If you run, walk and bike daily you can download this app and start doing good with your daily activities and earn cash that will help others not profit organization such as:
World Wildlife Federation
Feeding America
Wounded Warrior Project
St. Jude's Children's Hospital
Alzheimer's Association Feeding America
Sight for Kids
Stand Up to Cancer
They are more than 40 world-class charities that are making a big impact on health, children, animals, the environment, education, veterans and more.
Therefore, if you are looking for App to make money yourself just by walking you can check my Sweatcoin Review and start earning or maybe you are looking for to build a passive income online you can check My Top Recommendation to see how to quit UberEat delivery and I earn a commission at the comfort of my home.
Your Feedback Regarding My Charity Miles Review and What is Your Experience
I would like to read from you and the charity app if you have used it before. Do you agree with my review? What is your experience with Charity Miles? Please give your comment below.
However, if you like this review and you think someone else might need to read this, please click the social share button to share it with your friend and family.