This is my complete review of MLM company that sells beautiful art crafts, Stampin'Up.
In my Stampin'Up review I will cover:
What is Stampin'Up and how it works
If Stampin'Up is worth it or not
Why should I not join Stampin'Up?
If Stampin'Up is a Pyramid Scheme or not
The  best alternative to Stampin'Up
So without further ado, let's get started.
What is Stampin'Up?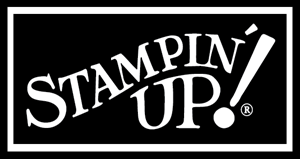 Stampin'Up is a Multi-Level Marketing US-based company that designs and sells beautiful art crafts that includes rubber stamps, greeting cards, and all sorts of stationery and decorative items.
They have an exclusive range of varieties of art crafts but none of these products is available in stores. They can be only bought online or through the Stampin'Up distributors also known as demonstrators.
Stampin'Up was found in 1988 by Shelli Gardner. She started Stampin'Up with no prior industry experience from her own small living room.
The fact that this company has made its mark in the market and is doing great business is proven by its net worth of more than $230 million.
Stampin'Up headquarter is located in Riverton, Utah with more than 500 employs.
The company is also doing business in Australia, New Zealand, United Kingdom, and Canada with more than 400,000 people recruited as Distributors aka demonstrators.
The authenticity of Stampin'Up cannot be denied as it is registered within Better Business Bureau (BBB) and Direct Selling Association (DSA). In 2016, Shelli Gardner appointed her daughter Sara Douglass as the CEO of Stampin' Up
How does Stampin'Up work?
Stampin'Up is Multi-Level Marketing that sells products through its demonstrators. This is a place for all those art lovers passionate about craftwork and who also want to earn some income through it.
If you wish to join Stampin'Up you have to visit their webpage where you can sign up to be a demonstrator. But you have to join under the existing demonstrator.
You can buy your starter kit for $99 with a value of $125 products. You can host some workshops and parties to sell your products and also recruit more members to your downline and earn commissions.
Why you should not join Stampin'Up?
I have analyzed the Stampin'Up and their compensation plan the odd of making decent money with this business model is low.
You also have to host too many workshops and parties to sell your products or recruiting more people and place them on your downline to earn commissions.
More expenses like travel costs, phone calls, and other relating costs for you to network with your potential customers.
You can not build a stream of income with Stampin'Up you are not allowed to sell or promote other products
Stampin'Up is MLM based business, to qualify for more levels and discounted price you will need to buy more and more products which mean you have to invest more into this business.
Therefore, if you want to make decent money I will not recommend joining an MLM company I will rather recommend starting an internet and affiliate marketing business.
With Affiliate Marketing there is no restriction and you can promote different companies' products and build a stream of income.
If you like selling beautiful art crafts, rubber stamps, greeting cards, and all sorts of stationery and decorative items this can be your NICHE.
All you need is to sign up with an affiliate network and choose products that you want to promote and If anyone buys those products through your affiliate link, you will earn a commission.
You can build a business on autopilot. You can also decide to create a blog to increase your revenue and monetize your content with display ads.
You can download My Free Money Making Guide and understand the process of making money online with Affiliate marketing
You can also start your free Affiliate Marketing training by checking My top recommendation platform and learn how to make money online in the comfort of your home.
How much does Stampin'Up cost?
The starter kit costs around $99 in which you get products worth $125. But if you wish to join them as a business then it will require more money investment and effort.
Demonstrator achieves different levels after maximum sales and on each different level, they are given some benefits.
However, the biggest benefit is getting a maximum discount on the Stampin'Up products.  If you hit $600 sales in a month you will get an advantage of an extra percentage of commission on each product purchased.
To be an active member for Stampin'Up you need to have a minimum of $300 sales quarterly that make at least $100 in a month.
The fact that to earn more you have to invest more is true for Stampin'Up. For example, to get more sales is either you have to host workshops and parties.
If you don't have enough space for in-home workshops then you have to rent a place where you can host your workshops.
Sometimes customers ask for a private workshop then you have to hire transportation for that. Those are other expenses from your pocket.
How can I earn money from Stampin'Up?
There are nearly 400,000 demonstrators from all over the world, so keep this in mind it won't be an easy task.
Earning from Stampin Up depends upon different factors like how many hours are you giving to your business.
How much are you investing in promoting your workshops and how many parties you organize to sell your products.
Demonstrators can earn from arranging stamps camps, crafts classes, or recruiting more members to the network.
To level up your game, you have to invest a little extra either to advertise your workshops or socialize in groups through Facebook, Instagram where you can attract more buyers.
If this doesn't work for you then you have to recruit people or invite your friends to the network and earn commissions. Once you start making high sales you will get rebate volume as well.
The commission plans are described below:
| | | |
| --- | --- | --- |
| Total Sale Volume | Commission earned | Volume Rebate |
| $0.00 to $399.99 | 20% | Nil |
| $400.00 to $699.99 | 25% | 5% |
| $700.00 to $999.99 | 27% | 7% |
| $1,000.00 to $1,499.99 | 30% | 10% |
| $1,500.00 to $2,499.99 | 34% | 14% |
There is much more available on Stampin'Up compensation plan with the highest commission of 40% on sales $5000+ with volume rebate of 40%.
They have donated different levels for demonstrators according to their sales.
This is done to make a competitive environment among demonstrators to achieve more and more and making them more focused on attaining their goals.
You may say this is their way of becoming richer. There are nearly 12 levels with the lowest being bronze and platinum Elite being the highest.
To get promoted from Bronze to Bronze elite you have to make sales of $1800. Basically, they greed you earn more by investing more in their company.
Stampin'Up refund Policy
According to the company policy new, unused products can be exchanged within 90 days of the shipping date. However, the customer has to pay for the shipping charges.
Stampin'Up complains
Overpriced Products
Products can only be bought online. Hence you do not have any guarantee of the quality.
Overtime work for demonstrator with no pay benefits
You can only promote their products through your arts and crafts workshops. You cannot promote any product of their competitors through your art blogs or videos.
Most of the customers usually buy directly from the website not through a demonstrator.
Is Stampin'Up a scam?
Stampin'Up is not a scam. It is an MLM company that is registered with Better Business Bureau (BBB) and Direct Selling Association.
The big drawback with MLM-based business, you do not make decent money by selling the company products you make decent money by recruiting more people and earn commission from your recruiters and from the people your recruiters recruit.
The more people join the network is created the workforce of recruiters and it becomes hard to find other people to recruit.
You also need to buy more products to qualify for discounted prices and other benefits. This means spending more money this is where I say you are not a demonstrator you are also their potential client.
Whereas in Affiliate Marketing there is no need for you to buy any products and you do not need to recruit people to make money
If you want to know how Affiliate Marketing works you can download My Free Making Money Guide and if you master all those strategies you can build a 5 to 6 figure online business without owning any product.
Is Stampin'Up an MLM or Pyramid Scheme?
Technically Stampin'Up is an MLM company where you can join as a demonstrator and start selling beautiful art crafts, rubber stamps, greeting cards, and all sorts of stationery and decorative items.
But you also have to recruit people to become demonstrators and place them on your downline and earn commission from them and the people they recruit.
You will also need to maintain a minimum of $300 sales quarterly to still an active member for Stampin'Up to earn 20% commission and they are also other levels you need to reach for you to unblock more benefit.
Is being a Stampin'Up demonstrator worth it?
After analyzing Stampin'Up Compensation Plan and other levels you need to reach I can definitely say you will better off without them. You start your online business in this NICHE without owning those art crafts products all you need is to find an Affiliate Network that sells art crafts products.
Honest speaking Stampin'Up products are unique and customers really love them. The drawback is a company that works on MLM strategy is more concerned about their revenue and careless about their distributors' earnings.
That why most MLM companies have some levels to reach to qualify for more benefits this just strategy to get more money from their distributors and increase revenue.
Being a Stampin'Up demonstrator can cost you a lot of money especially if you running after those levels and the earning is not worth it. You can do better somewhere else especially if you choose the Affiliate Marketing business model
A better alternative to Stampin'Up?
Always remember this when you are looking for a business model never invest any money until you are sure that the business model is not on an MLM-based scheme.
You must be thinking then where should I invest?
The right answer to this question the better option is the Internet and Affiliate marketing. To make this concept more clear let me share light on some aspects of affiliate marketing.
You make money by promoting a product not owned by you which means zero investment!
You earn a commission without assistance so there is no need to recruit more people.
You can choose different products in your NICHE and build a stream of income.
If you have made it this far, this is a sign that you are looking for a way to make some extra income. Why do not you download My Free Making Money Guide and learn how you can make passive income with the internet and Affiliate Marketing
Stampin'Up Review – My Final Verdict
Stampin'Up is has been in the business for a long time and selling their products is very appealing to those art lovers passionate about the craftwork. The big drawback with Stampin'up you are not allowed to sell or promote their competitor's products.
So, You can not build a stream of income with Stampin'Up. Another drawback that I consider as hiding cost you have to spend more money on organizing workshops and parties. Other customers can request you to host private workshops at their place this means more travailing cost.
All in all, Stampin'Up is a very legit company but I do not recommend it to anyone because they are operating as an MLM-based scheme the odd to make money with MLM business model is low.
I rather recommend checking out My Top Recommendation Platform and start your internet and affiliate marketing business and make passive income without recruiting or buying and products to make money.
Your Stampin'up review and experience
Are you a Stampin'Up demonstrator or you have been in the past? Please consider leaving your own stampin'Up Review whether good or bad it does not matter as long as it will help my reader to make an informed decision.
Thank you for your support!