Welcome to my SBI for WP Review. They are many reasons that lead you here and why you are reading this review.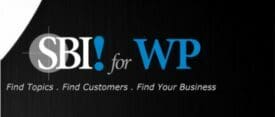 The very first reason might be you are researching keywords like is SBI for WP a scam or SBI for WP Complaints before you signup for the platform.
Also, the reason why you are searching for those keywords in Google or other search engines you want to start your online business or you already started but you are looking for a guide or the training that will put you in the right direction.
You have come to the right place and I have to congratulate you for doing your due diligence before you sign up with SBI for WP.
I have everything you need to know about the platform.
Before I go deep in this SBI for WP (Solo Build It for WordPress) Review I have to tell that SBI for WP stands for Solo Build It for WordPress and there is another vision of this is called SBI (Solo Build It).
You will also be going to know the difference between the two late in this review you. So stay tuned
I have reviewed SBI too you can go and check it out and I compare it with My Top Recommendation platform that teaches me step by step on how to build my online business with the internet.
What is SBI for WP?
SBI for WP is a platform for Solopreneur who wish to start or build an online business with WordPress or start blogging online and monetize.
SiteSell is operating SBI for WP and it was around for more than 20 years it was found by the Canadian Dr Ken Evoy and his the owner of SiteSell Inc.
Solo Build It (SBI) was the only platform that they were operating it was Called Sell Build it and the rebrand the name in 2017.
The called it the only all-in-one platform for Solopreneurs to build their profitable online business.
Solo Build It uses BlockBuilder 2 as a site builder. To help other Solopreneur who are more familiar with WordPress and those who failed to build a successful online business with WordPress they have to introduce SBI for WP (Solo Build It for WordPress)
Who is Ken Evoy? The owner of SiteSell
Ken Evoy is a Canadian online entrepreneur and doctor who was born in Montreal 25 September 1953.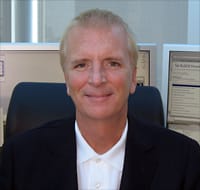 He studied science and medicine at McGill University.
During his medical career, he realized that doctors were doomed to be slaves to the government in the socialized medical system.
He started a toy and game design business with his wife and generate hundreds of millions of dollars in sales.
In the year 1996 became interested in the Internet and start writing computer programs.
His philosophy is to offer the absolute best tool and information to everyone who can use the Internet to leverage their income-building potential, whether the goal is to build an online business or create a secondary income stream.
In 1997, he created SiteSell this was a breakthrough product.
How To Sign Up?
You will have to visit www.sitesell.com but they are not free trial you can signup for a membership of $17.00 per month or $149.00 yearly Membership. It can also happen you find out that there is a 50% discount.
By the time of writing this SBI for WP Review, they were special offer to save 50% on your membership this applies only for the new member and you will need to pay with your Credit Card or PayPal
How Does SBI for WP Works?
SBI for WP is like any site builder and they are a lot of site builders like WIX, Godaddy, Yola, WordPress and a lot of more.
The difference between SBI for WP and those Site builder is they do not provide you will tool and training to build successful online or offline.
Many people believe that design a stunning website or blog page that what business need and you are ready to monetize that is not the truth with the new technology everyone can design website and it is very easy.
But, a stunning website that does not drive traffic (visitor) it just website that does not have value and useless.
They are billions of websites on the internet and other does not receive any single Traffic (visitor) for years.
Traffic means visitor no traffic no visitor which means no money to be made.
Every Online Entrepreneur or Affiliate Marketer knows that the more traffic to the website and more money you can make.
Think about your website as a store if no one visits your store that means you can not make any single Sell no matter how your products are good.
SBI for WP has a tool that Called Brainstorm It and step by step guide called the Action Guide that will help you build a website that your potential client will find and buy whatever product you are selling or promoting.
Brainstorm It
Brainstorm It it is important tools that you can find in SBI for WP that help you find a NICHE that has low competition and do the keyword research.
Before you create your very first web page, you will need to research what keywords your visitors search for in your target market, know the competitive landscape and how to address it, and plan how to monetize
The video below explains Brainstorm It in more details
Action Plans
There are only 4 processes that you will need to master to build a successful business online and the Action Guide explains it in more details which I will explain below:
To build a successful online business you will need to master this process C-T-P-M which stand for Content, Traffic, Presell and Monetize if you master this you have a bright future and you are more likely to build a strong business online.
The C-T-P-M process:
Content
This is the first step you will need to create content that people are looking for on the internet without content research engine like Google, Yahoo and Bing would not exist.
When people want to buy something they research for it and if you give what they are looking for the find your website.
Traffic
Therefore, if you create traffic that people love and they are looking for Google, Yahoo, Bing even Facebook will send a ton of visitors to your website.
The number of people who find your content on the internet is called traffic.
Presell
If you create informative content that is relevant and original you will create a sort of trust to your potential clients who are visiting your website.
Your job is to help people to find information that they are looking for if the like it the will buy it. that is preselling.
Monetize
Therefore, if you must all the 3 steps monetize become very easy. Most people do not Solopreneur and small businesses owner does not know or understand this process that why the are struggling online.
This is what you will learn in The Action Guide it has 10 days training that does not mean you will make money in 10 days.
It will take longer to see single income this when you need people who have an entrepreneur mindset.
Solo Build It VS Solo Build for WordPress (SBI vs SBI for WP)
If you are looking for the difference between SBI and SBI for WP I will have to tell you there is a major difference both provide the Brainstorm It and the Action Guide (AG)
But with the SBI for WP you build your website with WordPress and you will need to find hosting service somewhere else.
SBI offer everything at one place including hosting but you build your website with BlockBuilder 2.
Therefore, if you ask my opinion I will say SBI for WP is the best because you will get millions of WordPress plugin and due to the changes in Google Algorithm website that are built with WordPress are user-friendly and it helps with the ranking.
How Much Can I Earn with SBI for WP?
I always say this is a very difficult question to answer and if you ask Dr Evoy the owner of SiteSell inc and the founder of Solo Build It and SBI for WP
I am sure he won't be able to give you a straight answer probably the answer will follow the Action Guide is the key to success.
For me to answer this question I will tell you that earning depends on how much time you invest in this training and the niche you chose. Earning also depend on one person to another.
SBI for WP has Affiliate Program you can decide to promote the site and earn commissions you can earn up to 60% recurring income.
The problem with this niche there is a lot of people online if you are a newbie it will be hard to succeed but it is not impossible hard work always pay off.
Is SBI for WP Worth it?
This will be a good investment that you will need to invest in you and build a strong business online.
Heck, you will need to commit, learn and apply everything order to build your empire and become your own boss.
Therefore, to answer this question is SBI for WP worth it. The short answer is yes and the long answer is I have seen a lot of training on the internet that cost over 11K like AWOL Academy, Affiliate Institution and Affiliate Marketing Mastery they do not provide tool and you can find it all the additional cost.
But, you have to put in mind that this is not an overnight success or a get-rich-quick scheme your success will determine on how much time you put it and how you apply what you learn to build a strong online business foundation.
What do I like?
The step by step Guide (Action Guide)
Keyword Tool (Brainstorm It)
Support
Low cost
What I Do Not Like?
You can build a two niches website in the single Membership
Can You Get Rich with SBI for WP?
Most people are asking for this question. I can say the training has potential and a lot of value and it has been proven and people you follow the action guide and master it build a profitable business online.
However, if you are looking to be rich online without putting any effort you might start gambling online because this business you are going to build it is not a lucky game. Online business work the same way as offline business.
The difference with an online business you do not need to invest a lot of money and you can start it with less than $100 to set up your website and other tool and you do not need to buy any product or hire any employee.
You can simply start it at the comfort of your home and it can reach billions of people around the globe and the income potential is very unlimited.
Is SBI for WP a Scam?
SBI for WP is a legit platform that helps Solopreneur to start a successful online business and when you visit their website www.sitesell.com there is not a single page that promise to make money overnight as scammer do.
Therefore, if you decide to sign up you are cover with the 90 days money-back guarantee, check it out pleases come back on this review and give your honest opinion it will help my reader to make an informed decision.
SBI for WP Complaints
It is time to know your deal-breaker in this SBI for WP ( Solo Build It for WordPress) Review.
But you need to know that every company has complaints that do not make them a bad company.
Only Build one Website
If you are looking for to build a stream of income online or build websites in different niches you won't be able to unless you decide to purchase another membership.
SBI for WP allows you to build only one website unlike Wealthy Affiliate allow you to build up to 25 websites with difference NICHES
Not BBB Accredited
If you are a die-hard fan and you consider everything that BBB (Better Business Bureau) say and their rating. Unfortunately for you, SBI for WP is not BBB Accredited.
Best Way To Make Money Online
The reason why you are reading this SBI for WP Review it is because you are interested to make money online.
I have to tell you that there is a lot of ways to make online some join Fiverr.com to become a freelance.
Other people create a course with Udemy.com and start teaching people online all of those methods work and it is very legit.
I make money with Internet and Affiliate Marketing that way SBI for WP teach and their Action Guide will teach you step by step and how to find a profitable niche with the tools called Brainstorm it.
It is about finding a business model that is going to work for you others do Stock Market and Fox Trading.
In all there is no overnight success otherwise they won't be poor people. What difference poor and rich people is the mindset.
My Conclusion about SBI for WP
Building a solid business online you will need to have the proper training, tool and support that what you will get with SBI for WP but you will need to commit and work toward your success.
Most people and site builder makes think that designing a beautiful website is a way to attract customers that not true that just little step.
The hard part is to find a profitable niche, create content that your potential customer is looking for and monetize with your content that why you are going to learn when you sign up with SBI for WP.
Therefore, SBI for WP is the version of Solo Build It (SBI) the only deference you will build your website with Block Builder 2 and the package includes hosting. But you have familiar with WordPress you can go with SBI for WP.
However, there are many platforms on the internet offer the same service that you can get here that can be a little a bit expensive if you have the budget you can check out the difference between Solo Build It and Wealthy Affiliate.
All the platform offer the best tool and support to start a successful online business but there are small details that can affect your ranking on search engine like Google almost 70% of traffic comes from Google.
Your Feedback Regarding SBI for WP and What is Your Experience
I would like to say thank you for reading my SBI for WP Review if you have any experience please share it in the comment section it will help my readers to make an informed decision.
Therefore, if you enjoy reading this review and you think someone you know might be interested to read it too pleases click the Social Share Button to share it with your friend and your followers.