Welcome to the definitive Pnet Review for 2020. is Pnet legit? Can you find a remote job on Pnet?
I spent 40+ hours reviewing pnet.co.za just because I enjoy working from home.
I had this question in mind. Does Pnet have remote jobs?

Maybe you had the same question and you are thinking of working from home that why you are reading this Pnet Review.
Let see what Pnet have. Shall we?
Many South African rely on Pnet to find their dream job and Pnet reaches over 3 million candidates.
Pnet is very legit and you can find almost any job in their job portal. I am pretty sure many candidates have good experience with Pnet.
Whatever experience you have with this job portal please share it whether it is good or bad it does not matter as long as it helps our readers.
So,
We are living in a world where we have to pay for almost anything that we use.
I believe you are paying for the internet service just to read this post unless you are using your employer or public internet.
Some of us need little extra income to keep up with the standard of living or to boost our expenses until the next payday.
But with the 8 to 5 job, it becomes even impossible to have a part-time job.
The internet has made it possible to connect and work from home. Plus with this pandemic, most of the people are working from home.
I was thinking if Pnet has remote jobs that can help people to make extra income just by working from home on their spare time and I found an interesting result.
But most of these remote jobs need someone to work from 8 to 5 as a normal job. If you are looking for a part-time job it is very hard to find one.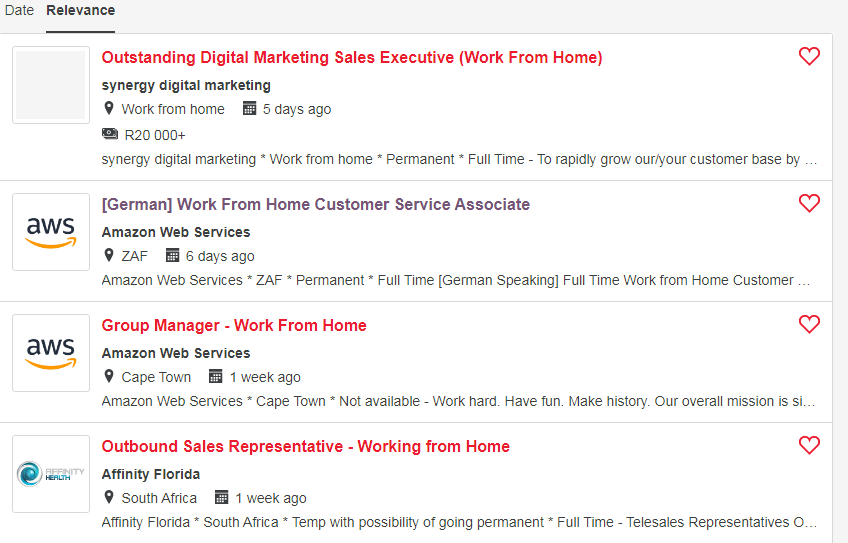 If you are staying at home mom or graduate student without a job you can take advantage of it and have some sort of income.
But most of these remote jobs I found need some entry-level. For those, who do not know what is a remote job I will explain it just now
 What is a remote job?
It simply a job that can be done away from the office. Basically is the job that is not done from inside a traditional office.
People called it in different terms like:
Freelancer,
Virtual Assistant,
Online Data Entry Job
and there is also a Paid Survey.
Regional Salesperson is also a remote job. There are many terms this could be either work done from home or work is done on the road.
I will only focus on the work that you can do from home because this entire review is to help you find a remote job and work from home anytime.
A remote job can help you to earn extra income if you want a part-time job and other people are looking for a remote job they feel comfortable working from home and while busy with the house duty.
It gives you flexible time to work from home on your own space and earn at the same time.
[aweber listid="5600528″ formid="1483676841″ formtype="webform"]
Remote Jobs
Freelancer Job
According to thebalancesmb.com, a freelancer is someone who offers their services for a fee and usually with no expectation of a permanent single client, although the working relationship can be ongoing.

It's a form of self-employment, like operating a home business versus telecommuting. With that said, a freelancer can work as a contractor, as opposed to a home business.
You can find any freelancer job from A to Z in the platform like fiveer.com, Upwork.com and freelancer.com.
You can check it out and start making extra income. You can also check out the best freelancer website in South Africa
Virtual Assistant Job
According to investopedia.com, A virtual assistant is an independent contractor who provides administrative services to clients while operating outside of the client's office.

A virtual assistant typically operates from a home office but can access the necessary planning documents, such as shared calendars, remotely
You can also find Virtual Assistant Job on Fiveer.com and Upwork.com and I am writing a post the 5 Best Virtual Assistant website in South Africa. You can always check this post for Update.
Online Paid Survey
Online a paid survey is also a remote job where you get paid by completing surveys online. There are many sites that can pay you for answering short questions.
But do not expect to earn a lot of money with this site. You can check out my 5 Best Survey Sites.
Data Entry Jobs
Online Data Entry Job is also a remote job that you can do online by collecting date.
You can find Data Entry Job on Amazon' Mechanical Turk and you can also Read My 7 Best Online Data Entry Job in South Africa
By the way, if you want to build your own work from home you can click the below and download this guide.

Top 5 remote job boards
Final Verdict
Pnet is good job portal most people rely on it to find a job and it also has a remote job.
But most of them need an entry-level and you will need to spend a lot of time on it to find what you need.
One thing for sure is hard to find a remote job on Pnet that you can work part-time or at any time after your work hours.
That is the reason I will rate them a bit low. Do not get me wrong the Pnet is very legit job portal site.
But if you are serious about finding a remote job you can also check out those platforms I mention throughout this Pnet Review to find any remote you like.

Therefore, if you want to earn a little bit more you will need to upgrade your skills there is a batch of free video on Youtube. Actually you can learn almost anything from Youtube
Pnet Feedback and Your Experience
Have you tried using Pnet for finding a remote job?
Please consider leaving your comment below – good or bad – doesn't matter so long as it's helpful to our readers.
Thanks for your support!