This is the Ultimate Free Guide for Freelance Writer In South Africa for 2020 and beyond.
Today you are going to know the most important Freelance Writer tips that will help you to have more exposure and generate more income.
Before I start going deep with this post let see the average Freelance Writer earnings in South Africa.
According to the indeed average Freelance Writer In South Africa earn R7,204.
Are you Average writer? Certainly not!

In this post, I will show you how you can showcase your writing skills and start making 5 to 6 figure online as a Freelance Writer.
Plus your profile can reach many locations the internet has open many doors.
You can reach many clients as possible even worldwide.
Why You Should Listen To Me?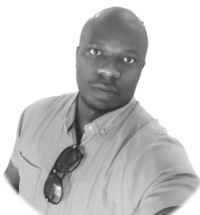 Hey, my name is Franck Chanda I am blogger and affiliate marketer.
This Blog Page generates for me passive income by writing interesting posts that people are looking on the internet.
This is how much I have made so far since I started my journey in 2018.
You can convert it in rent and see how much I am earning.

Therefore, I am earning an average of R2000 per day with this blog page and I know many people are making 5 to 6 figure online as Freelance writer.
It is not about being a professional writer is about what you know and where to hang out. I am a French speaker my writing is not that good.
I just know the basic and I am going to share everything that I know with you.
You can also download this free e-book below it will help you a lot in your business journey.

How To Become A Successful Freelance Writer In South Africa
As a South African Freelance Writer you will need to know where your potential clients hang out.
This will increase your chance to get more exposure and people will notice your service than you will make more money.
If your question is where can I find my potential client?
There is a lot of Freelancer Marketplace where you can market yourself.
Therefore, if you are serious about becoming a Freelance Writer In South Africa and earn a lot of money.
You will need to sign up for these 3 platforms.
In those platforms, you can find clients who need writers from anywhere in the world and it is free to sign up.
You will need to put in mind that there is also a lot of competition in those freelancer marketplace. You have to come up with strategy to showcase your yourself
What you need to do now is to register with those platforms and set up your profile and complete your description.
Do not over complicate it with word that do not sell yourself.
Those places are very crowned and clients do not have time to read many profiles the clearer you can be, the better
[aweber listid="5600528″ formid="1483676841″ formtype="webform"]
Tips and Tricks To Stand out In Freelance Marketplace
When you are applying for a job you make sure your CV stands out from all other candidates right?
The same apply to those freelancer marketplace.
You will need to showcase yourself and what you can offer to those potential clients.
Clients are looking for someone who can do the job.
So you will need to tell them what is your skills and how you handle all your project.
There is a lot of tips and tricks that will help you to stand out from the crowned.
Below is what you need to know:
1. Complete your Profile
Can you really trust a stranger with your work? Certainly not.
When someone wants to place an order in those platforms they will go to your profile and read a little bit about yourself.
Like I said before your profile needs to showcase your skills and you need also to put a professional picture of yourself.
2. Understand the Platform
All these freelance platforms always have tools and guides to help you understand their marketplace.
How you can leverage the platform to make money. You will need to spend more time to understand the marketplace and read the terms and conditions
3. Client Satisfaction
You will need to do your best to make your client happy. Take time to read and reread your project before your delivery to your client.
Try to avoid spelling error. You can also get Grammarly this tool will help you a lot with your writing.
It checks all the spelling and suggest you other words to make your writing simple and sweet.
Remember those platforms give a chance to client to rate your service and if you do not do well it will decrease your chance of getting more clients.
Start A Blog Page
Starting a blog page is a good way to showcase your skills, your portfolio and your service.
You can even refer your potential client to Fiverr, Upwork and Freelancer profile to increase your earnings.
It is kind of free marketing. You can not just sit there and hope for the best. A Blog Page is something that you owe and you can control it.
And it is very powerful strange for a freelance writer.
You can build a brand with it and make a lot of money. But you will need to learn the basic of SEO ( Search Engine Optimization).
So, your client can find your post on google and other search engines. The more visitors you get to your blog page the more money you make.
If you do not know anything about SEO or designing your website for blog page. You can join our Online Community and get your free website.
You will also get a training to kick start with your blog page
As Freelancer and blogger, you will need to surround yourself with successful people. To be honest I am not a member of those Freelancer marketplaces.
I do not want to deal with clients and making money you need to focus on one thing. But if you can multi-task it is a good thing.
What I do to make money with my blog is to put affiliate link and refer people to a certain product or service.
Once someone buys the product or service I refer them to I make a commission.
This is a business model I can refer it to anyone. but is not an overnight success or get the rich quick scheme.
Below is successful post of our online community member.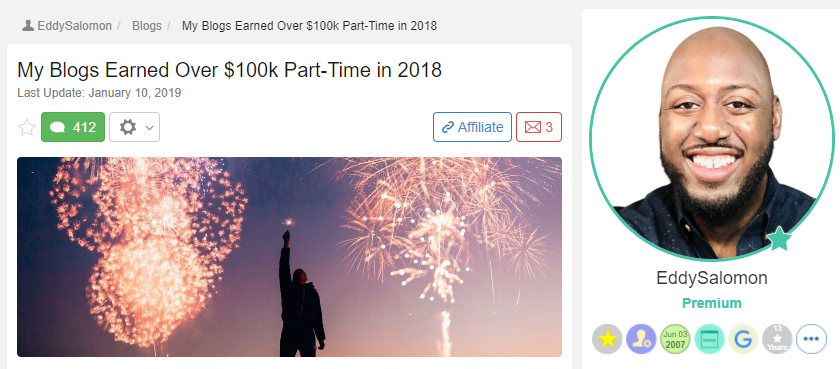 I also make money with Google Adsense you can see through this post there are ads that Google place on my blog page.
If someone clicks on it I get paid.
But those ads do not much. I have more than 200 posts on my entire blog it can make R300 to R500 per day I am receiving a lot of traffic (visitors) on my blog.
Open A YouTube Channel
There is no secret that youtube is the second search engine with over 3 billion searches per month. If you do not have a youtube channel you are leaving money on the table.
You can find almost everything in youtube for tightening your shoes to cooking.People use this platform to showcase their skills and drive traffic to their product and service.
As a Freelance writer, you can use Youtube not only to showcase yourself to also increase your income.You can refer your potential client to product or service that you don't own.
Amazon, Clickbank and other online retailers have digital products that you can refer to your audience and get commissions from everyone who buys those products.
First, if you need need to register with Amazon and ClickBank as an affiliate and start making commissions.
Therefore, if you want to make a lot of money online as Freelance Writer In South Africa and take your skills to the next level join our online community for tips and training.
In this platform, we are over 2 million members worldwide.
You will get all the training and tools that will help you to take your hobbies, interested and your careers online and make passive income with your laptop and internet connection.
Final Verdict
Become a successful Freelance writer in South Africa you will need to look at other opportunities.
Do not limit yourself to one location the internet as open other doors.
I very sure you can make more money then R7,204 do not be an average writer. Find out where more client hang out and you will need to consider your writing as business.
Then you figure out how to increase your earnings. Last you need to join a community where you can always rely on whenever you need help or stuck in your business.
This is what I can share with with you guys if you like this post please share it with your friends.
If you are a successful freelance writer please share your experience whether good or bad it does not matter as long as it helps our readers.