Welcome to the Definitive Kindle Cash Flow University Review for 2020.  How To Make 6+ Figure By Publishing Your Own eBook On Amazon's Kindle?
If that is your question or you have watched Ty Cohen and Anik Singal The Fighting Entrepreneur and you want to know if that is possible or it just a bold claim.
You have come to the right place.
 I have spent some time reviewing the Kindle Cash Flow training material and I will tell you what you need to expect before you register for the training.
In this unbiased Kindle Cash Flow University Review will save you a couple of dollars and decide if the training is what you are looking for you or not.
Let drive right in this course…
What Is Kindle Cash Flow University?
Kindle Cash Flow University is an online course by Ty Cohen that teaches how to quickly become a self-publisher on Amazon Kindle and you can find the course inside of  Lurn Nation platform.
Lurn Nation is owned by Anik Singal. He decided to partner with many online entrepreneurs and make lurn nation as Digital Marketing Training for every NICHE.
Who is Ty Cohen
Ty Cohen, is a successful Internet Marketer, Author, and Creator of over a dozen best-selling books, software programs, directories and products.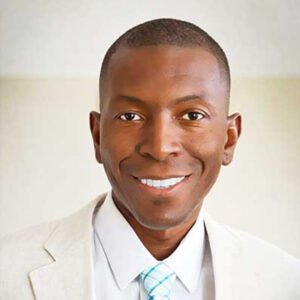 Ty Cohen once took a huge risk of quitting his job and start his own business. Today he claimed his offline and online businesses is a multi-million business.
Ty Cohen is living in North Carolina with his family and he is father to 4 kids and his net worth is $5 million.  He has been featured on Forbes, BusinessWeek, The Huffington Post, and BlackEconomics.
He also grew his Amazon Kindle ebook publishing accounts from zero to $30,000 a month in sales
Over the past 11 years, He taught more than 29,775 students how to become wealthy through marketing, promoting, and selling their products and services online.
Ty Cohen Best Selling Books
How To Sign Up with KCF?
Before you sign up with Kindle Cash Flow training you will need to create a free account with  Lurn Nation Member.
The process of being a member of Lurn Nation is straight forward and you do not need a credit card, just fill up your first name, last name, email address and create your password.
Lurn Nation will send you an email to activate your account then you can register for the training. Kindle Cash Flow University also has a free version course called Kindle Publishing Bootcamp you can try it before you enrol the pay version.
The Kindle Publishing Bootcamp has 4 modules that will take you 2 hours and 30 minutes to complete. Below is what you will learn.
 Module #1: The 3-Step System To Passively Making $30,000 a Month By Simply Uploading Short Word Documents To Amazon.
Module #2: How To Find Hot Niches On Amazon Kindle
Module #3: How To Outsource 90% of Your Kindle Business
Module #4: Build Your Kindle Publishing Empire
Module #5: Get Access To Kindle Cash Flow
How Does Kindle Cash Flow Works?
Kindle Cash Flow is 3 in 1 online course that teaches how to become a best-seller on Amazon Kindle Publishing and create a passive stream of income.
The Kindle Cash Flow course included 201 lessons and 26:10:24 video content. Once you register with the training you will get 3 Courses:
1. Kindle Cash Flow 2.0
In this course, you will learn how to make money with Amazon Self Publishing. This what is including in this Course:
Write Your eBook Fast & Create Content That Sells…
Use The Kindle Direct Publishing Platform Successfully…
Attract Buyers Likes A Magnet & Build A Huge Following Of Readers…
Promote Your eBook To Interested People On Different Social Platforms…
Outsource Your eBook Marketing, Branding, & Content Creation…
Make Money Online As Well As Offline For Maximum Profit…
2. Author's Inner Circle
In this course, you are going to learn the best tactics for Amazon Kindle's Direct Publishing Platform this will be your 6+ figure PUBLISHING blueprint. This what is including in this Course:
Set Up Your Kindle Direct Publishing Account Optimally…
Find Your Hot Niche Category Where You Can Put Your Bestseller…
Master All 8 Of Our Bestseller Hacks To Create A Flawless Listing…
Use Keyword Research To Improve Your eBook's Ranking In Search Results…
Get Your eBook Published Live On The Amazon Platform…
Promote Your eBook On The Web & Build A Huge Email List…
3. The Writer's Fast Pass
In this course is all about writing successful eBooks and avoid all mistake that most of the writer does. Ty Cohen is also going to teach you how to use WordPress, Shopify and Facebook to maximise your profit.
You will learn in this course how to:
Get In The Right Mindset To Write Your Bestselling eBook…
Use Advanced Research Tactics To Optimize Your eBook Listing…
Craft A Bulletproof Launch Plan & Keep Your eBook "Sticky"…
Increase Reader Engagement Through Effective Branding…
Use WordPress & Shopify To Promote Your eBook…
Use Our Self-Publisher's Toolbox To Protect You & Your eBook…
You can also watch Ty Cohen and Anik Singal presentation where they are explaining the 3 steps to build a Kindle Cash Flow Business.
How Much Does Kindle Cash Flow Cost?
The initial price of Kindle Cash Flow was $997.00 I am pretty sure Ty Cohen and Sinik Singal realise it was a bit overpriced and they reduce $697.00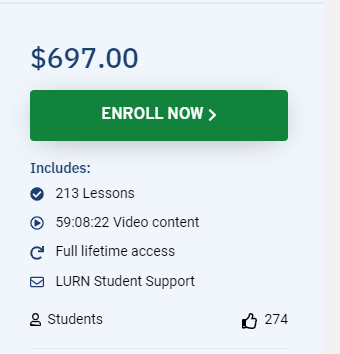 You can also add Kindle Cash Follow Easy Kindle Publishing Templates for $147. But you can save $600 if you register with Kindle Money Mastery course by Stefan James 
[aweber listid="5600528″ formid="1483676841″ formtype="webform"]
What Is The Kindle Cash Flow Refund Policy?
Kindle Cash Flow does not refund his student. As Per Lurn Nation Cancellation and No Refund Policy

If you are very Tempted to try Kindle Cash Flow training I will recommend you to try the Free Version is called Kindle Publishing Bootcamp. Alternative you can try Kindle Money Mastery for $7 a week by Stefan James
Who Should Not Register For Kindle Cash Flow?
I have spent more time reviewing the Kindle Cash Flow training it is not one size fit all as it sounds to be:
If you are looking for a Get Rich Quick Scheme or overnight success you should not register for Kindle Cash Flow

.

If you do not have time and money to invest in your Kindle Publishing Business you should not register for the course

.

If publishing ebook is not your passion do not even bother. Your job is to publish books and sell it on Amazon Kindle
But if your passion is not about writing an eBook. You can create a blog page and talk about what you love and make money through Affiliate Marketing.
This is the best way to make money online because you are doing what you love. You can learn how to create a blog page that generates for you recurring every month with Wealthy Affiliate.
IS Kindle Cash Flow Training Worth It?
Yes, the training is worth it and a bit overwhelming if it is your best time in this business model. But if you are a writer or author and you want to make your writing skills more profitable or you struggling with the Amazon Kindle Publishing to increase your revenue. Go For it
However, the Amazon Kindle Publishing market is very saturated with too many authors and publishers who have build authority in absolutely every niche. But That does not mean you can not make it, you just need to put in mind that you will need to work a little hard to achieve your success. It is not an overnight success or a Get Rich Quick Scheme.
To answer the question in your mind. Yes, you can make 6+Figure By Publishing Your Own eBook On Amazon's Kindle and have financial freedom.
I also know a lot of people who make 6 to 7 figure online without creating any product (book) or owning any service. All you need is to find a niche, best selling product and recommend it to people. To understand how it works download My Free Money Making Guide Here
Kindle Cash Flow Complaints
This is the time to know your deal breaker. I have found a few complaints that you need to know before you enrol in the course. But that does not mean when there is a complain the course is bad.
Every company has a dirty side even those that are offline. Therefore you need to know what are enrolling for and know what you can not handle.
Expensive Course
The internet has open many opportunities and an online course become even cheaper because everyone around the world can access it.
To enrol with Kindle Cash Flow it will cost you $697 that way too expensive and people with a low budget can not afford it. There is a lot of complaint regarding the price and Kindle Money Mastery is way too affordable you can save $600.
False Ads
The course claim that 95% of the work is done for you which is not true you will need to be more involved in research to find the right keyword to drive traffic to your sale page.
Everything is not straight forward as their claim in the ads there is a lot of things involve for you to be successful and you will need to work a little hard to get where you want to be.
Spammy Email
Once you register with Kindle Cash Flow or Lurn Nation you will need to be prepared to receive a lot of email promotion.
This where I see that I am not only a student I am a potential client. They will try to sell you a course after another. If you do not focus you will run after the sunny object.
Is Kindle Cash Flow University a Scam?
Kindle Cash Flow University is a legit online course that you will find inside Lurn Nation. The course teaches how to start your Kindle Amazon Publishing Business and build a stream income.
The training is given by Ty Cohen who took his own personal Amazon Kindle e-book publishing accounts from zero to over $30,000 a month in sales. If you choose to enrol in this course you will learn from the best.
Therefore, you do not have anything to worry about the course, Kindle Cash Flow is not a scam and I doubt the founder and CEO of Lurn Nation Anik Singal will associate himself with scammers.
One thing that I do not like about Lurn Nation and the course inside the platform they do not consider people as students rather a potential customer.
At least tell me how much I will spend on the course and the tools instead of hitting me with a lot of upsells. You can my read full Lurn Nation Review All in all the course is safe and you will get a lot of value as a student of Kindle Cash Flow University.
How Do I Make Money Online
Creating your own eBook or product can be a bit overwhelming and you are not sure if your product can stand in the market plus you will need to update your product every time to meet up the market.
It is a lot of work and you also have to deal with bad reviews. The best way to make money online is to promote product and service that has been proven successful and get commissions
This is how I make passive income online. I research products that are trending and a register as an affiliate then I look on the internet a specific people who need to buy those products than make commissions afterwards.
This is how much I have made online so far without spending any money on ads. Only with organic traffic

This process of promoting other people products and services and get commissions is called Affiliate Marketing. If you want to know how it works you can download My Free Money Making Guide
Final Verdict
If you enrol in Kindle Cash Flow University course to start your online business with Amazon Kindle Publisher and Build a Stream Income Online you will learn it from the best.
Ty Coreen has taken is Amazon Kindle publishing from zero to $30,000 a month in sales. He promises to teach people the 3 steps process to make 6 figure passive income. For me, that is a bold claim.
However, the price is a bit high for an Online Course compares to what Kindle Money Mastery. If you are running on a low budget you are pretty much screwed off even if you pay in 3 instalments of $277.
The price is not low budget-friendly the full package will cost $844 on the 3 instalments excluding other material you will need to buy to set up your business.
Amazon Kindle Publishing is not the only business model to build a stream income. Do not get me wrong if you have the money for the training and you want to be a publisher or author go for it.
But you can also build a stream of income with Affiliate Marketing it works very well and you do not need to spend a lot of money to start your affiliate marketing business.
You please check My Top Recommendation to see how you can make money online by promoting other people products even promoting those e-books on Amazon and earn passive income.
Your Kindle Cash Flow University Reviews
If you are student  Kindle Cash Flow University or you have enrolled with the course before please consider leaving your comment whether bad or good it does not matter as long as if help the reader to make an informed decision.
Therefore If you know people who might need to read this please click on the sharing button to share it with your friends and families.
Until Next Time.