Hey, folks and welcome to Kindle Money Mastery Review. In today world and technology is hard for someone who have the right system to be broke.
Therefore, if you are struggling to make money on the internet or build a passive income you probably have not pushed the right button yet.
I am pretty you have come across to Stefan James ads that claim to make passive income by publishing books on Amazon if even you are suck by writing.
He claims that  Kindle Money Mastery training will teach you everything and you are reading a couple of Kindle Money Mastery Reviews to find out if the training is worth it before you purchase it.

I have to congratulate you for doing your due diligence before you purchase the training that is the way to find out if you will invest your money in the right program.
Therefore, I have seen people making money with Affiliate Marketing and build a stream of income with the internet.
Stefan James also has other training that is teaching people how to make $5M commission with Affiliate Marketing with his Affiliate Marketing Mastery Masterclass
Uber has revenue of 11,27 billion in less than 10 years all thanks to the technology and the internet.
Stefan James claim to teach people like you and me to make 6 figures with the internet by publishing a book on Amazon
Therefore I have gone to the training not because I want to publish a book on Amazon just to check up out what Stefan James claim is true.
So, I can give my audience an honest Kindle Money Mastery Review, do not worry I did not lose any money by trying the course, the 30 days Money Back Guarantee safe my ass.
Do not get me wrong the course is amazing but it is not my cup of tea because I am not in love with Affiliate Marketing.
No need to create books and sell it on Amazon.
However, if you are an author or someone interesting in selling book and build passive income with Kindle Publishing you can sign up by visiting www.kmoneymastery.com
Therefore, you will need to know what are you sign up for and find out your deal-breaker. I have all you need to know in this review the good, the bad and the ugly so stay turned.
What is Kindle Money Mastery?
K Money Mastery is an online step by step course created by Stefan James that teaches how to create and sell an e-book with Amazon Kindle Publishing.
In this course, you will learn how you can find a profitable niche, design a book, make selling cover page and even outsource designer and writer on fiver.com to do the work for you.
Therefore, there are two versions of K Money Mastery one was created in 2013 due to the changing in this online business Stefan James decided to upgrade the course to K Money Mastery 2.0 in 2015, continual improvement is the key in this online business.
The good thing I like about Stefan James, he does not upgrade the course just to make money out its member.
If you bought KMM 1.0 automatically you will get free access to KMM 2.0
Who is Stefan James
It is very important to know the background of your Mentor and Coach right? Stefan James is an Internet Entrepreneur and Business Coach.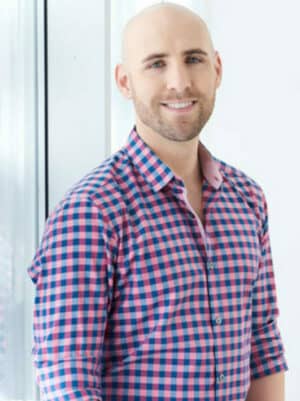 He has succeeded in his journey as Coach and Internet Entrepreneur.
He also creates Project Life Mastery in 2012 with the mission to help others to commit to mastering every area of their lives.
By self-development, including health, fitness, emotions, mindset, relationship, financial freedom and more.
Stefan James has more than 139,581 people on this Facebook Page, 52.9k Followers on Instagram, 13.3k on Twitter and his Project Life Mastery Youtube Channel has 825K subscribers at the time of writing this Kindle Money Mastery Review
How To Sign up?
To sign up with K Money Mastery, you will need to visit www.kmoneymastery.com and it will cost you $97 once-off membership plus there is 3 upsells.
I am going to explain everything in more detail a bit later and you can also choose to start a week trial for only $7 if you like the training you can pay $90 once off after the end of the week trial
How does K Money Mastery Works?
The picture below says it all and I am going to summarize this and tell you what you need to know about this training.

You can also go watch Stefan James Presentation below so you can have a clue about his training and what you need to expect.
The course consists of 21 modules, in-depth video tutorials, downloadable lesson worksheets, K Money Mastery bonus lessons on how to start your Kindle Publishing Business even if you to do not have any experience.
It also emphasizes on how to outsource content creation and how to make your e-book that rank on Amazon.
Kindle Money Mastery 21 Modules you will go through:
Kindle Money Mastery Bonus Lessons
K Money Mastery Upsell.
There is 3 upsell that they will hit you with once you join the course, Full Disclosure Membership, Kindle Virtual Assistant and 24 Hour Book Programs.
Full Disclosure Membership $47 per Month
This upsell is including Monthy Video training from Stefan James and Private Facebook Group where you will connect with other K Money Mastery Member and more advanced training.
Kindle Virtual Assistant Training $197 Once off
This training will help you to have a knowledge on how to hire and work with a virtual assistant this skill is very important for your Online Business.
24 Hour Book Program $17 Once off
This training will help you to write your own own book if you do not want to hire a content creator.
This is very important if you master it and it will help to avoid bad review rather than hiring someone who you do not have the same vision.
Everything looks straight forward until now but you will have to put in mind that 2007 when Amazon introduces Kindle Direct Publishing they were not competitions and most people succeed with this business model.
But, now there is a lot of competition and there are more than a thousand e-books in absolutely any niche the market is very saturated but not impossible to succeed.
However, if you are serious about writing books and you want to skill up your writing and avoid your bad review on Amazon.
You can purchase the full Program How To Write A book in less than 24 hours.
It is a comprehensive step by step training by Stefan James that will help you to write a book in less than 24 hours.
Therefore, if you want to be involved in publishing books on Amazon and make the passive income you will need this training.
Can Kindle Money Mastery Make you Rich?
There is no surprise for this question to pop up the claim of this course is very hyper but the real question is how much time and effort will you put in for this to work for you?
The course has the potential and there is good feedback but it is not a Get Rich Quick Scheme or Overnight Success it needs your hard work and consistency.
Therefore, if you master the training there is a high chance to succeed and build your passive income with Amazon Kindle Publishing despite the competition of this business model.
However, If you think this is not what you are looking for and you freak out about the idea of creating the own book you can try My Top Recommendation and start your online business with Affiliate and internet marketing.
K Money Mastery Complaint
If you read through this Kindle Money Mastery Review until now you will understand why I recommend this program to people.
But, only if you are interested to start your business with  Amazon Kindle Publishing and now it is time to find your deal-breaker and make an informed decision.
Upsell
To master this course and build a consistent business you will need to buy all the upsell. If you are running on the low budget you are pretty much screwed.
But if you like the idea of making money online and you do not want to pay much you can start your training with Wealthy Affiliate the training is based on turning your passion in online business and how to build an authority website that will help you to build a stream of income.
Poor Support
Creating an online course like this, you will need to consider implementing a live chat or 24/7 support.
K Money Mastery has poor support if you are stuck along the course it will take you a while to find help because they only provide email support.
If you have the basic membership you will need to be a little bit patient, likely for those who pay $47 per month for the Full Disclosure Membership can get help via Private Facebook Group.
Outsourcing Content
The course is based on outsourcing content this can be good and bad. The good is it will save you a lot of time to create your e-book by hiring a writer or a designer.
The bad is very hard to find a good writer or designer on fiveer.com there is plenty of freelances to find the best one it is the hard part of this platform.
Therefore, if you find a bad writer it will impact to your e-book and you will receive a lot of bad reviews and it will affect your ranking on Amazon and your revenue.
Is The K Money Mastery a Scam?
K Money Mastery is the course that teaches it is a member how to start the Amazon Kindle Publishing business, the course very details and it is given by the best online entrepreneur and a successful Amazon Kindle Publisher.
Therefore, the success of this course depends on how much time and effort you put in. It might not work for everyone due to high competition in the market, does it makes K Money Mastery a scam? Hell no.
Every business has it is own challenge and competition in 2007 when Amazon introduces Kindle Direct Publishing the competition was extremely low compare in today market.
However, if you join the program or start your Kindle Publishing Business you will need to consider all the facts that are affecting the business rather than calling other legit programs a scam.
Stefan James's claim is too hyper and tempting to signup for the course I went through the course myself I analyze the pros and cons and it was not what I am looking for did I call it a scam? No.
Therefore, if this is not what you are looking for you can switch to Wealthy Affiliate and learn how to build a passive income without being involved in the creation of my e-book or deal with a bad review
What Is The Best Way To Make Money Online?
K Money Mastery is teaching how to make passive income with Amazon Kindle Publishing if you master the course this can be the best way to make money online.
However, other people like doing small takes online like completing surveys on sites like ysense.com, swagbucks.com, and timebucks.com but do not expect to be rich with GTP site. 
Therefore, if you are looking for an opportunity to make a stream of income online and build a home base business you can try Affiliate Marketing this business model does not need to create an e-book and complete any task all you need is to promote other company product and services and earn a commission.
Wealthy Affiliate as a full course that will teach you how to create a revenue website that ranks high in search engines such as Google, Yahoo, and Bing.
I enjoy this business model due to geographic independence you can promote any product all over the world no need to meet up with customers or call them. Check it out and see how it works is free for 10 lessons there is absolutely nothing to lose.
My Conclusion about Kindle Money Mastery Review
The K Money Mastery is a great course to learn how to start your Kindle Publishing Business and Stefan James has made it very easy with the step by step training.
But not everything is rose as they claim in the ads, the market is very saturated with the well-known authors.
The business is very competitive but not impossible to succeed you will have to be more consistent and finding profitable niches.
Therefore, do not expect to publish one e-book on Amazon Kindle Publishing and money start flowing, your job is to publish e-books that people are interested in.
You will need to be more involved in research and avoid bad reviews, K Money Mastery will teach you this more detail and you can access to the course by visiting www.kmoneymastery.com
However, if this business is scaring the shit out you there is an alternative way, where you do not have to create any product or publish a book to make money is called Affiliate Marketing.
You can promote those e-books from Amazon without leaving your house or promote any products and services you find online, Amazon, Clickbank, eBay and other online stores need Affiliate Marketer and they will pay you a BIG commission.
Therefore, if this sound like a good business model for you check My Top Recommendation to found out how this business model works and I quit Uber Eat Delivery and build laptop lifestyle at the comfort of my home.
Your Feedback Regarding My K Money Mastery Review and your Experience
Do you have any experience with K Money Mastery? How is the course so far? Are you making money with Amazon Kindle Publishing, Do you agree with My K Money Mastery Review?
Please shout in the comment section your input is very important and it will make someone to make the informed decision.