Is Affiliate Marketing Easy? This is a good question to ask if you have been seeing many screenshots on Facebook and Youtube that people are making a crazy amount of money with Affiliate Marketing.
Due to the fast internet, Affiliate Marketing has become more popular and more rewarding, and more and more people are joining this business model.
People indeed are earning 6 to 7 figures online with Affiliate Marketing.
My friend John earned more than $60,000 in commission in one day.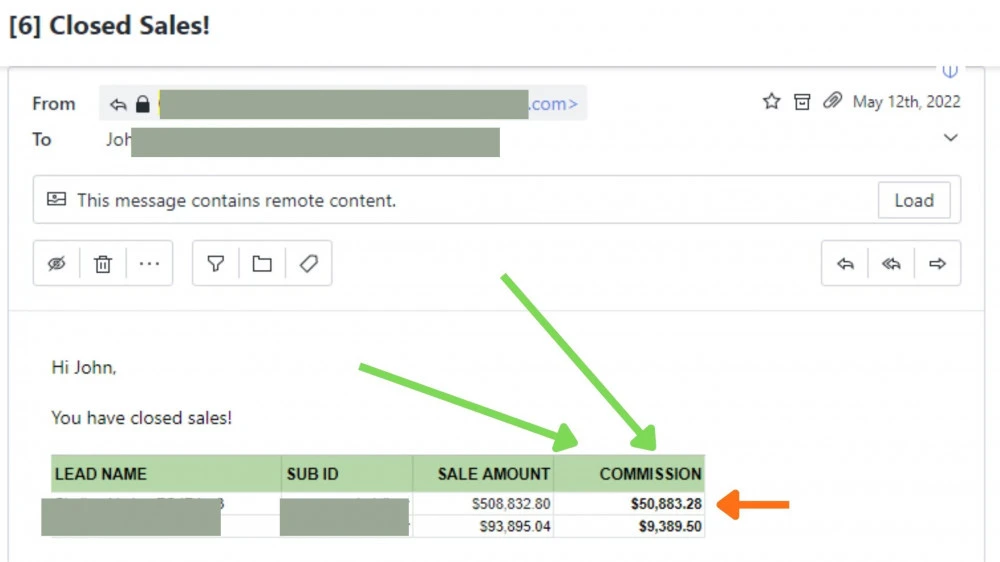 Does it make Affiliate Marketing easy?
Certainly not!
With all the buzz that surrounds this business model, many people jump in without knowing the outcome to make such a commission and they do not have the right education, tools and proper mindset.
Affiliate Marketing is very competitive and almost impossible to succeed if you do not have the right education, tools and proper mindset
Do you want to make money online as Affiliate Marketers? Are you struggling to earn commissions online?
Are you a beginner in affiliate marketing and do not know the outcome to build a successful business as an Affiliate Marketer?
Stay tuned!
I will show you everything that you need to know and at the end of this article, you will decide if you want to pursue this journey or not.
Is Affiliate Marketing Easy?
The short answer is no.
If you want the long answer all you need to know is the process or step of starting affiliate marketing is straightforward anyone can apply it.
But the hardest part is to generate quality traffic to your website or social media to make sales and earn commissions.
As an Affiliate Marketer, you just need to pick up a niche. Your direction.
I have explained this process in more detail in Affiliate Marketing Tips and you can also check out Affiliate Marketing Secrets to have a better understanding.
Then you need to find Affiliate Program to get products to promote, choose a platform to reach your target audience, then get traffic (visitors or buyers) and make money.
That is all you need to do as affiliate Marketers.
The process is very straightforward and anyone can apply.
But the hard part that makes affiliate marketing very difficult is traffic (visitors or buyers).
It is not the same as an offline business where you can rent space in a popular place or in the mall and start reaching out to people to buy.
I believe everyone who is searching for this topic knows what is Affiliate Marketing.
To simplify things this is an online marketing base business and what a marketer does.
Promote products and services to people.
As an affiliate marketer, you are an independent contractor who promotes different products and services online and earns commissions for every successful sale.
The main purpose of affiliate marketers is to generate traffic to affiliate links to make sales this involves creating quality content daily.
You have to wear so many hats to build a successful business.
Therefore, you need to be a content creator, video editor, graphic designer, web developer, copywriter and many more.
It takes a lot of hard work and dedication to be a successful affiliate marketer.
There is also a lot of competition involved too.
If you can not wear those hats then affiliate marketing is not for you.
It is also not an impossible journey anyone can do and succeed with hard work and determination.
Therefore, if you're willing to put in the work, affiliate marketing can be a great way to generate a stream of income.
Understand the Basic Affiliate Marketing process
As I said before the process of affiliate marketing is straightforward but that does not make affiliate marketing easy.
As you can see in the image below it is very simple to understand the process and anyone can do it.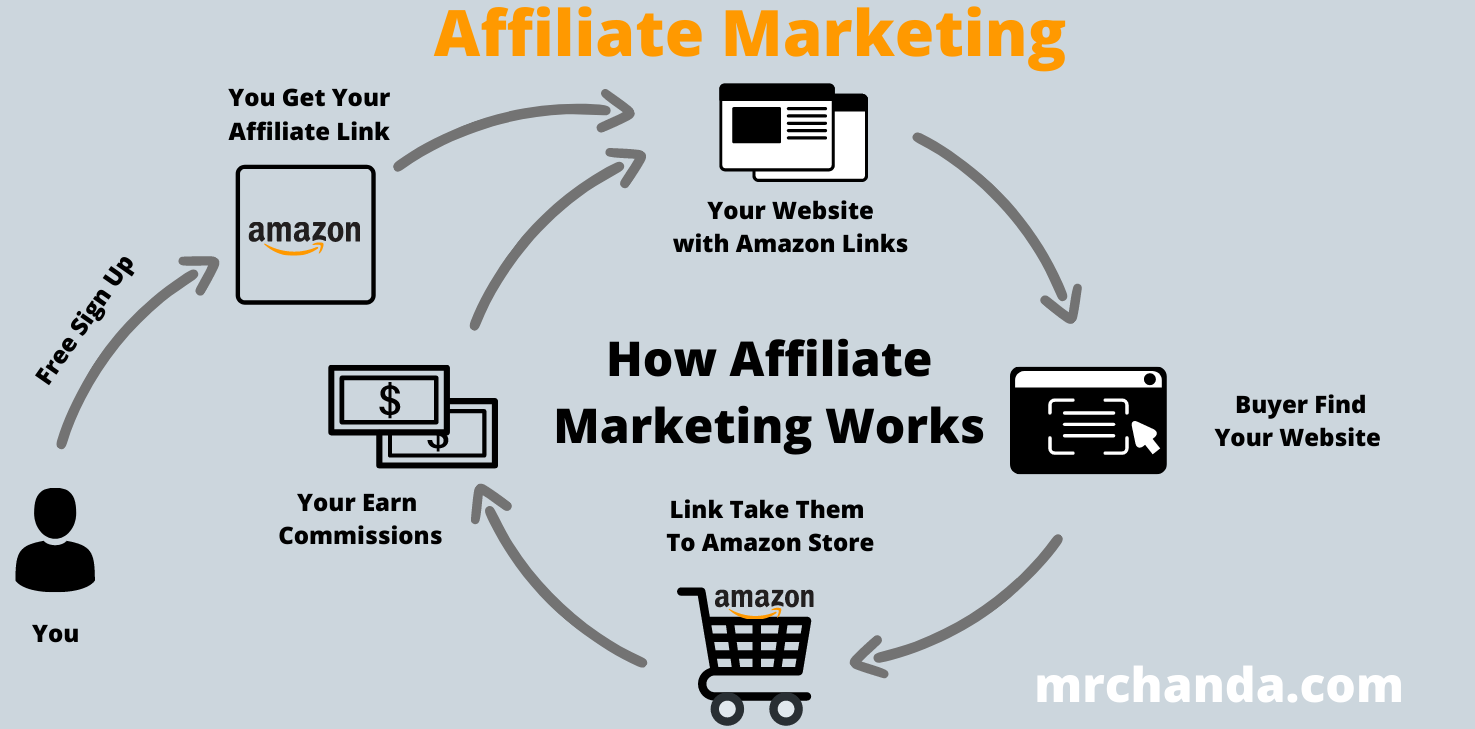 Since everyone can do Affiliate Marketing it becomes very competitive.
Every time you join an affiliate program you will be given an affiliate link that you can promote on your Website, Blog or Youtube Channel or Social Media.
Your main purpose is to drive traffic to your affiliate link to make sales and without traffic, you won't make any money
Your affiliate link looks like this.


This link is where the company will track all your activities and sales.
Think of your affiliate link as a tangible product that you are promoting to people.
This link can be a book, course, weight loss program or anything depending on your niche.
You have a product that you can promote to your potential customer.
Since affiliate marketing is online marketing then where are your potential customers?
Online!
How to reach them?
On Google, Youtube, Facebook, Instagram and other platforms.
How will they find products/services (Affiliate Links) that you are promoting?
Through content creation
You will need to create quality content that attracts people to your website, youtube channel or social media to find Affiliate Links (products/Services).
Therefore, if your niche is about Vegan Diet, You will need to create content about Vegan Diet.
For example, your content can be "How to earn muscle in 14 days as a Vegan" Then you can put your affiliate link through your content.
If it is a blog post you can put your affiliate link in the post. If it is on your youtube channel you can put it in the description.
You also need to add some calls to action for your audience to check the product that you are promoting.
Your job is to educate first your target audience on what the products that can do and their benefits.
We do not promote a bed we promote good sleep.
Therefore, if you tell your audience how it is important to have a nice sleep by buying a quality bed and pillows and the benefits of it.
They will certainly buy the bed.
You can educate them first before you sell them something.
One mistake most of the newbies make is to spam their affiliate links all over the internet on Facebook Groups and Youtube comments.
In the online world, people buy products/services from people they know and trust.
By creating content and educating your target audience you are building trust.
You can create your content on Facebook, Youtube, Facebook, Instagram and even Tiktok.
But every successful affiliate marketers are a first blogger and being a blogger you need to write blog posts and articles that can rank on search engines
It also involves understanding the basics of SEO for your blogs and article to rank on Search Engines such as Google, Bing and Yahoo to get organic traffic.
Understand the Basics of SEO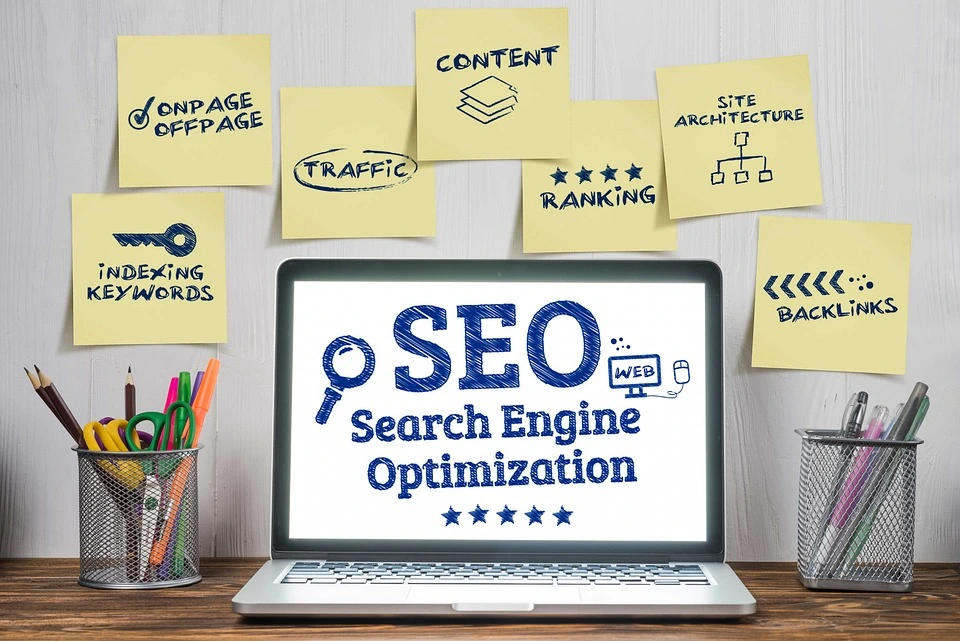 As a blogger, you need to understand the basis of SEO for your blog posts and article to rank in the search engines.
It is very important to know the basics of SEO for every blog post or article you write to rank well in the search engines and get traffic to affiliate links.
There is a lot of work you need to put up upfront as an affiliate marketer and SEO is not also easy.
SEO stands for Search Engine Optimization.
It is a marketing strategy some online marketers use to improve their website's visibility and get organic traffic from search results.
The purpose of SEO is to attract more visitors to a website and the more visitors you get the more sale you make as an Affiliate Marketer and earn affiliate commissions.
There are two main types of SEO: on-page SEO and off-page SEO.
On-page SEO refers to all the measures that can be taken on a website to improve it is position in the search engine results pages.
This includes optimizing the website content, structure and design, as well as optimizing the website for mobile devices.
For sure you can tell that affiliate marketing is not that easy but it is worth it to invest all time you have to see results
Off-page SEO refers to all of the activities that take place outside of the website itself, such as link building, social media marketing, and other forms of online promotion.
Affiliate Marketing Pros and Cons
Pros
If you have what it takes to build a successful affiliate marketing business you can build a stream of income with your laptop and an internet connection.
Let's analyse a few of the pros of doing affiliate marketing
Low Risk
Affiliate Marketing requires little to no investment on the part of the affiliate which is the reason it makes the whole thing very competitive.
All you need is to find an affiliate Program and sign up then get your Affiliate Link and promote it.
The only investment you need is to buy your domain name, host your website and probably some subscription to online tools such as Keyword Research Tool.
Passive Income
Affiliate Marketing is the best way to build passive income streams. You can work once on one article or video and start collecting money for years.
That does not mean you have to write one article or do one video the more you write or do one video the more passive income you make.
Geographic Independence
You to work from anywhere in the world as Affiliate Marketer as long as you are connected to the internet.
You can promote a company's products or services and earn a commission for each sale that you generate.
It gives you geographic independence since you can connect to the internet from anywhere in the world.
Cons
Although affiliate marketing can be a great source of income and you can build a stream of income using your laptop.
But it is not an easy journey as most people on the internet make it sound.
Here are a few cons of affiliate marketing
Initial Work Required
You need to put solid work upfront before you see money income in. This process is called building your online business foundation.
Unfortunately, most people give up at this stage it can take you up to 6 months to see decent money come in.
Competition
No matter which niches you decide to go with you will have some competition and this makes affiliate Marketing a bit challenging to generate quick income.
You need to narrow down your niche to avoid competing with authority sites.
If you want to be in the money-making online niche like me it will take you a while to make your first sale.
But it is not also impossible to build a 6 figure online business in this niche since they are a lot of potentials.
All you need is hard work, good planning and consistency.
Change in Algorithm
Unfortunately, we do not own the platforms we use to reach our target audience.
Google, Youtube, Facebook and other platforms change the algorithm from time to time and this will affect your traffic.
The best way is to try to diversify your traffic by posting your content on different platforms whenever there are changes in the algorithm you have other ones to back you up.
The most important part you need to build your email list by collecting from your audience emails using Getresponse or Aweber.
Your email list is something that you own and promote products to your contact even if you are struggling to get traffic from algorithm change.
Is Affiliate Marketing Easy – Conclusion
Affiliate Marketing is not easy as most online educators make it sound. You will need to be a writer, editor, designer, developer or more to perform some tasks that can generate traffic to your Affiliate Links.
Traffic is the lifeblood of this online business and getting quality traffic that leads to sales takes time.
Therefore, if you understand the basic of affiliate marketing and you put in the work on daily basics you can build a stream of income.
What you need to put in mind this is not a get-rich-quick scheme or overnight success.
To make money online as an affiliate marketer you need a good mindset, good planning, staying focused and proper strategy.
It is not an impossible journey and affiliate marketing is only hard if you do not put in the work and are busy procrastinating.
You can also check out Wealthy Affiliate tools and training on how to build a niche website.
Alternatively to this is the 15-Day Online Business Builder Challenge where you can learn how to sell other people digital education products and earn commissions.