This is The Definitive Appkarma Review for 2020.
I spent more than 10 hours reviewing the Appkarma and how people make money with the App, so you don't have to.
If you want to know:
What Is The Appkarma Is All About

If Appkarma Is Legit App or Scam

The common complaints people have about the App

and The Alternative to Appkarma to build a stream of income
Then you've come to the right place.
Let's get started.

If you have been on my Blog Page before you will understand that I like reviewing apps and programs that promise people to make money online.
Today I am reviewing AppKarma. I am pretty sure you have heard about it or you are looking for Appkarma Hack or Appkarma referral code.
I have everything you need to know about Appkarma including the Appkarma complaint.
Why You Should Listen To Me?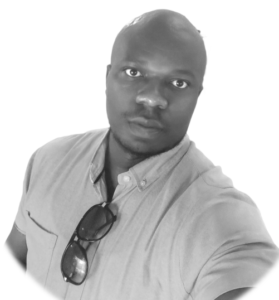 I am Franck Chanda I have been online for while I have tried almost everything.
I have reviewed more than 100 rewarding apps ( Cashkarma, Sweatcoin, Cash Alarm and more)
Below is what I have made online this does not have to do with Appkarma or any rewarding app.

Therefore, You won't make this kind of money with the Appkarma or any rewarding app.
I did this with Affiliate Marketing. If this is appealing to you and you want to know how it works
Please check out the Free Affiliate Marketing Training Here
Table Of Contents
What is AppKarma?
AppKarma is the application for android and iOS user. Once you download the app it will allow you to earn cash and gift card by downloading other apps and testing it.
Most of the app you will find in AppKarma are games if you are testing new games you will like this app.
AppKarma has over 1 million dollars download and more than 326,540 people have reviewed and rate the app.
This app was found in 2013 by Andrew Lin. He also owned another app called Cashkarma.
His mission is connecting people who need to make extra income to the apps developers who need to test new apps. Now You know why you are getting paid.
How To Sign-Up?
You do not need to signup with AppKarma to earn points that you can redeem to cash or gift card.
All you need is to download the app and start earning.
However, if you want to earn more:
You signup and providing your email address and create your password you will earn 50 points.

When you verify your email address you will earn another 50 points.

You can use this Appkarma referral code:mrchanda87 to earn 300 points
[aweber listid="5600528″ formid="1483676841″ formtype="webform"]
How Does AppKarma Works?
First, you need to download the app by visiting www.appkarma.io.
Once you download the app you will need to complete some tasks to earn points that you can redeem to PayPal or Gift Cards.
How To Earn AppKarma Point? You can earn points by:
Completing Offer
This means that you will find a list of apps that you need to download and use them to earn points.
But some apps have a certain requirement that you will need to follow.
Some offers will need you to download the app and use it for 2 to 5 minutes.

Others will need to complete a certain mission and reach a certain level.
You will need to expect to earn between 100 points to 5000 points depending on the offers.
The easiest offer you can earn a few points and the hardest offer you can earn high points.
You can also check out these sites ysense.com, timebucks.com, swagbucks.com and paidviewpoint.com to complete some tasks and earn a bit more.
Karma Plays
Karma Plays is for android users only. You will be earning daily rewards by keeping the apps that you already download and using them.
You can earn between 100 to 200 points with Karma Plays
Playtime
Playtime is earning as you play. It is available for android user and it is not available in all the countries.
You will earn more with the app that you download and you can earn:
15 points for playing a game for 1 minute,

50 points for playing a game 5 minutes and

100 points for playing a game 30 minutes
Location Rewards
This is available in the United States only. It is a kind of promotion. App karma will detect your location and send you a notification for the retailers' promotion around you.
You will get notifications for retailers like:
Target,

Walmart,

Walgreens, etc
You do not need to buy anything by opening a notification you will earn points.
Referral Program
AppKarma also has a referral program that you can invite your friends and families.
You will earn 30% every time your referral complete an offer. If you have a lot of followers on social media this can be a great opportunity to earn a bit more.
Therefore, you can request to become an Appkarma VIP if you have a Facebook Group, YouTube channel or you have a Blog Page.
You will qualify to earn 50% every time your referral completes an offer.
But you will need to apply for it and follow all the requirements that you can find on the FQA.
Instead of referring people to Appkarma and earn a penny. You can refer people to the product that they are already looking for and earn commissions.
You can earn more than $100 depending on the product you refer to someone.
People are making passive income with Amazon Products. You can learn it and leverage the internet to make a lot of commissions online.
How Much Can I Make With AppKarma?
It is very hard to tell because earning with Appkarma depend on how active you are and how many referrals you have.
As a newbie expect to earn less than $15 per month. To clarify this.
I have a question for existing and active member how much are you making with Appkarma per month?
Please leave a comment it will help my reader to make an informed decision.
If your intention is to make a lot of money online should start Affiliate Marketing Training. App karma does not pay much.
Therefore, every point you earn with AppKarma you can redeem it to PayPal or Gift Cards.
You will need to reach the payment threshold to request your payment:
For PayPal is 12500 points equal to $10

For the Gift Cards is 6000 points equal to $5.
When you redeem your point you will get 5% of the points back to your account.
So, you will always have points in your account. It only takes 24 hours to get your money in your PayPal Account and for Gift Card.
A code will display on your rewards tag. You do not need to wait for the physical Gift Cards.
Is AppKarma Worth it?
It depends on what you are looking for if you have a lot of time to kills and earn a penny AppKarma can be a good fit for you.
If you like playing games on your mobile you can use AppKarma and earn points that you can exchange to cash and Gift Card.
However, if you are someone like me who has a responsibility and want to build an asset for my family.
I would not waste my time on AppKarma to earn a few pence. I would rather invest time to learn how to build an asset with Internet Marketing.
Wealthy Affiliate provides the best internet and affiliate marketing training and you can drive test it for free.
A lot of people are building 6 to 7 figure business with internet and affiliate marketing.
What Do I Like About AppKarma?
An app like this will always something you enjoy. Let look at want I liked about AppKarma App:
Many Ways To Earn Points
When you signup a user you will earn points even by:
Liking their Facebook page,

Watching their tutorial,

Daily checking bonus,

Verifying your email and

Many more. AppKarma will still reward for those activities
Referral Program
You can maximize your earnings by inviting people to download the App and earn 30% of your referral earnings for a lifetime.
Better yet if you have Blog Page like me you will be VIP and Earn 50% of your referral earnings for lifetime
What I Do Not Like About AppKarma?
Although AppKarma has a lot of good reviews on Google Play Store and there are also things that people do not like about the app.
Let look at what I do not like about AppKarma:
Payment Threshold
An app like Qmee does not have a minimum payout whenever you need your money you can request your payment.
But with AppKarma you will need to reach 6000 points to redeem the gift card and 12500 points to redeem it to PayPal.
It will take you a long time to cash out.
Earning Point
I like apps that reward people in cash like McMoney App, Appdown App, BuzzBreak and more.
AppKarma App does not speak cash here you can only earn points that you can redeem to PayPal it be hard to understand the point value in cash.
AppKarma Complaints
AppKarma has over 1 million downloads and a good rating in the Google Play Store.
But it won't be fair to end this AppKarma Review without showing what people are complaining about the app.
It is time to find out your deal-breaker before for you decide to download the AppKarma.
Low Potential Income
This is the symptoms of all the app and online paid survey sites.
Yes, you are helping developer to test their new app on your phone but they only pay you a penny.
Guess who is getting the big cash? AppKarma.
People are complaining about the low-income potential and som are saying Appkarma is waste for time.
However, if you do not mind earning a few bucks for the thing you can do it anyway.
You can also try to increase your earning with websites like ysense.com, timebucks.com, and swegbucks.com, to complete surveys online.
Do you know you can build a stream of income online with Affiliate Marketing? Check out the Free Training and build your online business.
Lack of Support
You might think that you do not need Appkarma support.
I bet you do whenever you do not properly reward and if you feel you have been cheated on you will need to contact them.
By the time of writing this AppKarma Review. I did not see active respond from AppKarma support in Google Play store.
Is AppKarma a Scam?
AppKarma is a legit app that is own and operates by a company called appkarma.io and they are partners with:
Amazon,

iTunes,

Google Play,

Starbucks,

Target,

Hulu,

Wholefood
Those are big brands would not partner with a scam company.
But you will need to put in mind that you do not get pay for the app that you once downloaded and installed it.
You will need to follow all the rules and requirements to earn points otherwise you won't get any rewards.
Some offers need you to download the app and use it for a while to earn points.
Other offers need you to reach a certain level or complete a mission to be rewarded. As long as you follow the instruction you will get your points.
Can You Get Rich with AppKarma?
App karma has various way to reward the user. You can choose to download the apps, earn Karma Plays or referring people to use the App and earn commissions.
Whichever method you choose you can earn points that you can redeem to PayPal or to Gift Cards.
But, you won't get rich with AppKarma. It is extra income that you are accumulating and it won't help you much in paying your bills.
If you spend more time completing the offer you can earn between $10 to $20 per month or less than that.
Any way is money. But if you need serious income and you think $10 to $20 is not a good deal.
You can check out My Top Recommendation and learn how you can build a stream of income with Affiliate Marketing and Internet Marketing.
How I Make Money Online?
Downloading apps and installing is also a way to earn point online that you can exchange to cash and gift cards.
AppKarma is providing users with this opportunity to earn extra income online
However, the earning potential is too little most people say it a waste of time.
If you think also it is a waste of time and you need something better, you can try out Fiverr.com
It is a freelance platform that offers digital services to the company and people who need help.
Fiverr always needs freelancers. If you are a designer, translator, content marketer, content creator sign up for free.
If you do not have any skills and you like the idea of earning online from home with the laptop and internet connection.
you can do affiliate marketing and Wealthy Affiliate teach people how to build revenue website from scratch.
This is how people are making money online and I am making money with Affiliate Marketing.
Final Verdict 
Earning by downloading apps and using it sounds too good to be true right? Did you think AppKarma is a scam right?
App karma does pay their user and you will need to follow the instruction to be legible for the rewards.
However, AppKarma won't replace your primary income. If you were thinking to quit your job and start earning money from home and pay your bills AppKarma.
App karma is not what you are looking for. You might need to look start your Affiliate Marketing Training and learn how to build your online business and make passive income
But, it is not overnight success or Gets Rich Quick Scheme. you will need to invest time to follow all the training and be consistent in what you are doing.
Your Feedback and Your Experience
Thank you for stopping by. I hope you enjoy my AppKarma Review and you learn something.
However, I want to hear from you if you have used the app before and what is your experience.
Please leave your comment whether its a good or bad experience it does not matter as long as it helps someone to make an informed decision.
Therefore, if you know someone who might need to read this please click the Social Share Button and share it with your friend and family.
Until Next Time