This is the definitive PaidViewpoint Review for 2020.
I am going to show you EXACTLY how people make money with paidviewpoint.com
In fact, I have invited 70 people to join Paidviewpoint with my referral link and I only earn $0.36.
It sucks right?

So if you want to know how Paidviewpoint works and how much money you can make with this website.
Then you'll love this new Paidviewpoint Review.
Let's dive right in…
I have used this paidviewpoint.com more than 3 months and I will tell you everything that you need to know.
Therefore, If you want to know:
What Is Paidviewpoint is All About

If Paidviewpoint can help you make money online

If the website still effective in 2020

The common complaints people have about Paidviewpoint

If Paidviewpoint is legit or a scam
Then you've come to the right place.
When life becomes tough and the finance is tight we always look for a way to make extra cash or look for a part-time job.
Maybe you do not have enough time for part-time.
You are searching for couple PaidViewpoint review to find out if you can make extra income.
I have to congratulate you for taking the time to do your research before sign up with Paidviewpoint.
What you have to know there are many ways to make money on the internet completing paid surveys is one of it.
But, do not expect to earn much all the paid surveys website pay you a penny.
Why Should Listen To Me?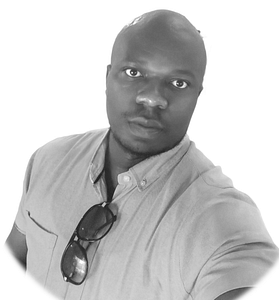 I am Franck Chanda I have been online for while I have tried almost everything. I mean EVERYTHING…
I have reviewed more than 100 Get Paid To Clik (GPT) website.
I will recommend you some if you really need to make some extra bucks.
Below is what I have made online this does not have to do with any Paid To Click (GPT) website.

Therefore, You won't make this kind of money with PaidViewpoint or any GPT website.
I did this with Affiliate Marketing. If this is appealing to you and you want to know how it works
Please check out the Free Affiliate Marketing Training Here
Table Of Contents
What is PaidViewpoint?
PaidViewpoint is an online research platform that helps it is a client to gather information by letting it is users to complete online surveys to improve the market or innovate the product and service.
Paidviewpoint was found in 2009 and it operates by Ask Your Target Market AKA AYTM.
Therefore, if you are a regular visitor to my blog page. You know that I do not recommend people to sign up with any survey website.
But this one I have to give a thumb up.
Even if you are not eligible to complete a survey that you find on the dashboard they will reward you for trying.
If you understand what I mean.
Paidviewpoint proud themselves on 4 principles:
Pay cash for every completed market research survey.
Never screen you out once you've been invited into a survey.
Cracked the code that takes "boring" out of the survey answering experience.
Respect your privacy and do not sell your personally identifiable information to anyone.
| | |
| --- | --- |
| Company | Paid View Point |
| Founder | AYTM |
| Founded | 2009 |
| Headquarters | San Francisco, California, US |
| Service | Paid Survey and Market Research |
| Website | Official website |
| Users | Unknown |
How To Sign Up
Do sign up with Paidviewpoint.com is very simple and it is free.
All you need is to complete the signup form and it will take you less than 2 minutes to complete it.
As it shows in the picture below.
All you need is a valid email and you will need to activate your account with your phone number.
This will help to avoid duplicate account. PaidViewpoint allows only one account per person.
How Does PaidViewpoint Works?
PaidViewpoint is a platform that helps clients to conduct market research. When those clients need to improve and innovate their product and service.
They will set a batch of questions to find out what people need and not need.
This helps them to understand market behaviour.
Big companies like:
Nike,

Samsung,

and others
Rely on PaidViewpoint to conduct market research and improve their operation.
It can be:
Marketing,

Manufacturing

or production line
There are many things that companies want to improve. So they rely on our opinion.
You can sign up paidviewpoint.com and start completing surveys.
Survey
PaidViewpoint is known as survey website this is their main business.
As a user, you will receive invitations via email whenever they are a survey to complete.
You can also sign in to paidviewpoint.com dashboard and complete surveys that you find in.
As a new user, you will have to complete two sorts of surveys with PaidViewpoint:
1.Traitscore Survey
The trait score survey helps Paidviewpoint to understand you and your interest.
So they can send you a research survey that meets your interest and your demography.
Better yet you will earn between $0.03 and $0.10 by answering short questions.
By answering this short trait score survey consistently. You are building trust to receive high paying surveys.
This is what I found on PaidViewpoint website it explains the import of completing TraitScore.
Your goal is to achieve a TraitScore of 9000 or better. That will place you in the top 10% of PV members and means you will earn more for each answer.
2. Paid Survey:
This is a PaidViewpoint client survey that you need to complete base on your trait score.
This will help those clients to gather information about market research. You will earn between $0.5 to $2 for each survey you complete.
Note: Do not skip the trait score surveys. Otherwise, you will miss out the chance to raise your trait score and increase your earning.
Referral
You can refer your friends and families to sign up with PaidViewpoint to increase your earning.
You will earn up to $25 for everyone you invite and 20% of your referral earning when the cashout and it won't affect their earnings.
Look like interesting gig right?
But your referral must be active users. It won't help if you want to increase your earning by adding ghost accounts or inviting your dog to join PaidViewpoint.
As I showed you at the beginning of this review that I have invited 70 people to sign up with Paidviewpoint.
My calculation was 70 times $25 equal to $1,750 lol. This is what I earned.

And Paidviewpoint explained by this:
Members are entitled to twenty percent (20%) of their Linked Members' Rewards ("Linked Member Bonus"). Linked Member Bonuses are awarded automatically when a Linked Member redeems Rewards; provided, however, that Linked Member Bonuses are capped at twenty-five dollars ($ 25.00) over the lifetime of the Linked Member's account. By way of example, and without limitation, if a Linked Member cashes out for $100, the Member who referred that Linked Member will receive a $20 bonus, but if a Linked Member cashes out for $200, the Member who referred that Linked Member will only receive a $25 bonus. Bonuses shall only apply to Rewards which are redeemed by Linked Members. Except as described below, Members shall not be entitled to any portion of any Rewards which a Linked Member has not redeemed"
You also read the PaidViewpoint rules to understand the entire website and what you need to expect.
Finding 70 users is a hustle to earn this much. So do not waste your time by referring to people to Paidviewpoint.
It is better to Sign up with Clickbank and find products that pay better. Refer people to buy the product and get your commission.
You can make passive income and people are making 6 to 7 figure with this business model.
You can check out My Work At Home to see how it works.
How Much Can I Make With PaidViewpoint?
You can predict how much money you can earn with Paidviewpoint or any Survey website. The earning depend on many facts like
Location: If you are from the USA you can earn a little bit more compare to under country.
Availability: If you find more survey to complete more of the time you can find less than 5 surveys per day.
Active Referral: Whoever you invite to Paidviewpoint if they become an active user then you can earn 20% of their earnings

.
After my analyse and reading many users comments and other Paidviewpoint reviews.
Paidviewpoint users earn less than $6 per hours. But if you are earning more than $6 please leave your comment. It will help someone to make an informed decision.
Is PaidViewpoint Worth?
For some country like the USA, UK, Canada and Australia they are more likely to get high pay surveys.
This can be a bit beneficial for a stay at home mom to earn some cash by completing surveys online.
But for other countries, Paidviewpoint can be a waste of time. You can earn less than 1 per hour and you can get a few surveys to complete per day.
Therefore, if you are a stay at home mom or dad and you want to make money online you can check out My Work At Home Jobs.
But everyone can do it and make passive income online from the comfort of your home.
What I Do Like About PaidViewpoint
I do not know about you but I like the PayPal payment method. It is very easy to get your money and it is stress-free.
If you have been online for a long time you will agree with me on this one.
You Get Paid For Every Survey
PaidViewpoint does not screen out users whenever they try to complete the survey.
If you have completed surveys online before you will understand that it is a bit hard to find a survey.
If you do not qualify for a survey the system will screen you out after spending 5 to 10 minutes on the survey.
What I Do Not Like About PaidViewpoint?
Payment Threshold
Paidviewpoint payment threshold is $15. You will need to reach this payment threshold to cash out.
This is very high compare to other GTP website I have reviewed before like:
My advice to them is to reduce the threshold. It will increase the website credibility once someone cashes out.
You won't kick your jobs.
If you are reading this Paidviewpoint Review with a plan to replace your primary income or even quitting your job then you will be disappointed.
You won't earn a living this website and other people say completing surveys it is a waste of time.
PaidViewpoint Complaints
Although PaidViewpoint is the best-paid survey website compare to others that I have reviewed before.
But they have their pro and con. It is time to find out the other side of the website.
Are you ready to find which one is your deal-breaker?
Payment Method
If you have been completing surveys online for a long time a website with different paying method is the best.
Do not get me wrong PayPal is the best payment method in the online world. But if your country does not support PayPal Payment you are screwed.
Paidviewpoint does not have another alternative way to get your money..
High Payment Threshold
PaidViewpoint does not pay a lot of money and sometimes you won't have surveys to complete.
It hustles to even reach $2 a day. There is a lot of complaint about this. Not everyone is interested to trade their time to earn a little money.
It will be exciting at the beginning once you realise it not worth your time and you want to leave.
Guess what? You are leaving alone and your money remains with paidviewpoint.com
Referral
As Affiliate Marketer this can be a great opportunity to make extra cash by referring people to PaidViewpoint
.
But It is very difficult to monetize with this website. There is not a lot Survey on this website and it becomes even hard for someone to be an active member.
Other paid survey websites like:
You can get a small cut by referring someone to their website and you will find a lot survey to complete.
Is PaidViewpoint a Scam?
To call PaidViewpoint a scam only if you do not know the definition of a scam.
But it becomes a nature of every online opportunity people find on the internet.
Whenever they lost interest or they did not find what they are looking for they will call it a scam.
I am not saying there is no scam on the internet. The fact that you are going to PaidViewpoint Review it means you are aware that scam exists.
But calling the opportunity a scam based on people expectation is to hush. Better call it a scam based on the fact.
Therefore, Paidviewpoint is not a scam is very legit. You can expect to get your money via PayPal once you reach your payment threshold.
However, If you are expecting to earn more online then you need to put on some work and Wealthy Affiliate might be what you are looking for.
Can PaidViewpoint Make you Rich?
You will never get rich by completing surveys on PaidViewpoint. Do not get me wrong they do pay whenever you reach your payment threshold which is $15.
But earning potential is too little for your time. Instead of wasting your time here.
You can start your Affiliate Marketing Training and make passive income online.
If taking a survey is the only option for you now, there are other websites like
The combination of all those websites you will earn a little more whenever you do not find available surveys to complete on paidviewpoint.com
However, if you are into building a passive income online and you are willing to work hard to achieve goals.
You might need to check out My Top Recommendation this help me to quit Uber Eat Delivery.
Now I am a full-time Online Entrepreneur. Check it out if you are tired of earning a penny from the survey websites.
Best Way To Make Money On The Internet
The easiest way to make money on the internet is by completing surveys and it is free.
If someone is asking you to pay money to complete surveys online running. It is a scam.
However, you won't quit your job completing surveys or paying your mortgage.
The best way to make money online is by blogging and become an Affiliate Marketer.
People are making a lot of money with blogging and affiliate marketing.
Better yet you can work full time or part time all you need is internet connection and laptop.
You can visit mywealthyaffiliate.com to start your 10 free lessons and learn you can be a blogger or Affiliate Marketer.
However
, if you have some skills in:
Graphic Design,

Content creation,

Content Marketing

and more
You can signup with Fiverr.com and become freelance. Still, this method of earning is active income.
Affiliate Marketing offers passive income which the best way to earn money on the internet.
Final Verdict
Paidviewpoint is different from other website and they do not screen you out users. You will get paid for every survey you complete.
But do not expect to earn a living with this website. You can expect to earn less than $6 per hours and it depends on your location.
But, if you are looking for a way to make a lot of money online completing surveys on the internet is not what you are looking for.
You should start your Affiliate Marketing Business and people are making a lot of money with Affiliate Marketing.
Therefore, If you do not know how Affiliate Marketing work and how people are making money with it.
Here is the step by step training that will teach you EXACTLY how to make money online with Affiliate Marketing and build a stream of income online.
Your Feedback About PaidViewpoint and your Experience
I always want to collect feedback to my audience please do not leave without putting your comment about PaidViewpoint.
I know I am asking a lot without paying you for your opinion LOL but your opinion will help someone to make an informed decision.
Please leave your comment I am waiting to hear from you guys.
Thank you for stopping by until next time