Today I am going to review a coffee company named Javita and also known as Dollars Coffe Club.
If you are keen to know what is their business approach and what business opportunity they are providing?
You have come to the right place…
In this Javita Review, I am going to cover:
What is Javita and how does Javita works?
Why I should not join Javita?
Is Javita legit or a scam
Is it an MLM or Pyramid scheme?
Is Javita worth it or not?
The better alternative to Javita
Without further ado let's get started
Javita Review
LEGITIMACY

PROFITABILITY

EASE

TRANNING
Summary
Javita is a Multi-Level Marketing company that offers a business opportunity to it is distributors earning money by selling the company's products (weight lost coffee) and recruiting more people to become Javita distributors.
Company name: Javita 
Website: https://www.youngliving.com/
Owner: Stan Cherelstein
Product/service: Weigh lost Coffeee, MLM Company
Cost: $49.99
Is Javita legit: YES
The Wealthy Academy Rating: 2.3/5.0
Do I recommend this? No
All the MLM companies work the same way. To make decent money you need to recruit more people and it is very hard to build a recent business by recruiting people. 
Therefore, if you want to build a serious business and make passive income you can check #1 Recommendation Platform for the step by step training to make money with your laptop and internet connection.
What is Javita?

Javita is a unique coffee brand also known as Javita Burn and control. Which works on boosting metabolism and burning calories.
This coffee does not just contain caffeine but also contains herbs like yerba mate and garcinia Cambogia which reduce appetite.
They have a variety of products among them 'coffee evolved 'is the most popular.
One of the most crucial ingredients of these products is Bacopa Monnieri Herb which improves brain health.
Javita was founded in 2011 by Stanley J. Cherelstein and the University of Pittsburgh and got Bachelor's degree in Accounting and Business Management.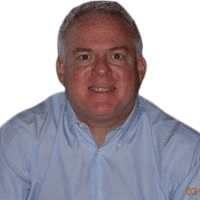 Stanley's main objective in starting Javita was to introduce a coffee brand that is different from other brands with added health benefits.
Stanley J. Cherelstein has been in the networking marketing business since 2004 when he started Waiora another MLM company that sells health and wellness products
Javita's corporate office is located in Florida, USA.
They already set the market, the company now aims at targeting $36 million net revenue.
Javita is providing a business opportunity to earn money by promoting their products as a Javita distributor.
It's a program where you sell a company's product while being an independent distributor.
How does Javita work?
Let's take some insight into how Javita works. The company sell a range of weight loss coffee products such as:
Burn + Control Coffee – $25.00
Energy + Focus Coffee – $25.00
Lean + Green Tea – $25.00
ActiveBlendz Control – $30.00
ActiveBlendz Defend – $30.00
FocusFusion Cocoa – $14.95
As you know Javita is a Multi-Level Marketing-based company that offers a business opportunity to it is distributors to either sell their products or recruit more members to earn commissions.
Once you sign up as their distributor then you have to buy any of the two given business kits on which you can buy products at a discounted price.
After that, you have to search for your targeted audience to resell the product at retail price.
The other way to earn more money is to build a downline team by recruiting more participants.
After signing up you have to pay for initial membership of $49. There are two enrollment options to become Javita's distributor.
Starter kit
Include products :
Javita Member Kit (with USB flash drive)
Javita Starter Kit
2 Javita Gourmet Instant Coffee (24 Sticks)
Javita Coffee Tumbler
Personal Website
Business kit
Include products:
Javita Member Kit (with USB flash drive)
(16) Javita Gourmet Instant Coffee (24 Sticks)
(1) Javita Coffee Tumbler
(4) Javita Sampler Sleeves (25-Pack)
(1) Personal Website
Also, the yearly membership fee is $19.95.
Earning from Javita is majorly based on commissions on enrolling as many members as possible.
However, they have set levels for distributors to create a competitive environment between them.
According to their Javita compensation plan, a distributor can earn either through selling products at retail price, getting maximum downline Bonuses, or gaining an annual appraisal reward.
Javita pays their distributor up to 30% commissions when a customer buys through an affiliate's link and 40% when you successfully sign up people to become distributors
Distributors may qualify for other bonuses if an affiliate or a customer buys a product up to 6. The minimum requirement is:
$1 per box sale if you have a shipped, monthly subscription of 4+ boxes
$0.5 per box sale if you have a shipped, monthly subscription of fewer than 4 boxes
In order to achieve Javita's annual performance award, a distributor has to maintain its active status and must recruit more members to get to the top of the team.
Why you should not join Javita?
The odds of succeeding in the MLM is very low and only 1% of the distributor make decent money.
You also need to buy expensive products to move to different levels and qualify for other bonuses.
Honestly, I am not impressed with Javita business model they are just the same as many MLM companies I have reviewed and should not invest in it.
The reasons behind this are:
High membership cost
Stocking up of products means a further increase in investment
Recruit more people to make decent money
Too much time consuming
If you would compare affiliate marketing to Multi-Level Marketing (MLM). Affiliate Marketing is a better and more efficient way of earning decent money online.
All you need is a laptop and internet connection to start earning commissions in the comfort of your home.
Therefore, if you want something else that does not involve stocking the products or recruiting people.
You can check up My Top Recommendation platform for step by step training on how to build a stream of income with the internet.
Javita's Pros and Cons
Pros:
They are in the market for a long time and with time they have established their name and reputation. They are registered with Better Business Bureau (BBB).
The products are favourable to be stored. The storage doesn't affect the quality of products.
They sell a wide variety of products from different types of coffee to health benefit-related products. Due to their wide range, they are quite popular.
Javita pays its distributor a weekly fare which is the reason why many people apply for their program.
Cons:
High initial membership fee
The membership fee for their distributor program is not reasonable. They have set a high initial fee and then a distributor has to pay for products as well.
Distributors have to pay deceptive annual revenue and high personal customer volume maintenance to earn a commission.
Few positive products review
It's difficult to sell the products as they have negative reviews. The customers don't trust easily and it's hard to find them.
The products of Javita are overpriced. Selling an overpriced product is difficult because not many people are willing to buy it. Also due to added herbs in their products some people hesitate on buying them.
The working model is based on an MLM scheme which is not a valuable node of earning. Mostly MLM schemes trick people into investing with little payback.
Is Javita legit? Is it a scam?
Javita is not a scam it is a legit company that sells coffee products and offer business opportunity to many people to sell their products as a distributor.
The issue with this business model is the success rate that is less than 3%. So MLM business it's not worth it.
The rate of losing money and failures is high. Without a doubt, there are a lot of benefits to selling coffee products.
But the business model is set up to make the company more money than distributors. I recently review Young Living Essential Oils.
Their Income Disclosure Statement shows that all members from the USA earn an average of less than $300 annually while the company make $2.2 billion in revenue.
All the MLM companies make you believe that you are a business partner in reality you are their potential client.
Therefore, if you want to make real money online or build a business that can replace your main income.
You can check out My Top Recommendation Platform for tools and training on How to Make Money Online from Anywhere in the World using your laptop and internet connection.
Is Javita a pyramid scheme? Is it MLM?
The main reason for the downfall of Javita is that they work as MLM schemes. MLM schemes only work on selling the products of the company to the direct customers.
If you are unable to find buyers then you end up stocking up products with your valuable money to qualify for monthly bonuses and other discounts.
Javita does not work on a pyramid scheme. A pyramid scheme is different from an MLM scheme, in that the former solely work on the recruitment of new members.
It is a hierarchy based scheme and money taken from new members are reimbursed to initial or high-level members.
If you are unable to recruit new members then your repay amount diminishes and eventually business crumbles.
This chain of recruitment never ends and there comes a point where it crashes and all money goes to waste.
Javita seems to be a pyramid scheme as its compensation plan possesses some characteristics of it.
These characteristics come under the Pay to Play Scheme which says to invest more to earn more.
This scheme has earning options like:
If anyone has referred you then your sign up can let him earn the commission.
You can earn a direct commission on every new recruitment through your referral.
Your initial purchase of company products can provide a Product Box Bonus to the affiliates up to 6 levels above you.
You will need to ship at least 2 products in a month to earn a Product Box Bonus.
You can earn more commission on selling more products i.e. Power Up your Box Bonus if you ship more than 4 products monthly
What do you think of passive income? Passive income is that which you can earn without much effort according to your convenience. 
MLM may claim to be a source of passive income but they usually cause you more trouble than benefits.
Is Javita worth it?
In my opinion, Javita is not worth a try. They have an expensive product line which means finding a customer for it is not easy.
Their products have herbs added as well which means initially you have to convince customers of herbal benefits and assure them of its safety. It is not an easy product to resell.
Secondly, it works on MLM-based schemes which are mostly non-profitable and require more time and effort. If you are planning to invest in an MLM-based working model then keep in mind.
You will earn more if you are able to recruit more people. Recruiting more people is not a piece of cake, if you have a large social circle then it might be a little easy for you.
 A better alternative to Javita?
The major earning through MLM is by recruiting more people into the network where each distributor is set as a potential client and salesperson in order to earn rewards.
This form of earning is not reliable and has few benefits as compared to the investment and efforts you put into the business.
Affiliate marketing is a more efficient and consistent mode of earning passive income.
To make the concept of affiliate marketing clear let me list down some of the basic guidelines for affiliate marketing.
You sign up as an affiliate with any company like Amazon for free.
You chose products that you want to promote
The company provides you with an affiliate link that you have to promote online among your targeted audience and earn up to 10% commission. Some Affiliate networks like Clickbank pay up to 85% depending on the product
You are not bound to work at any specific time. You are your own boss here!
No need to recruit more members to your team in order to earn commissions
You can build a stream of income with a laptop and internet connection without owing any product
If you are convinced about affiliate marketing you can sign up for free training by checking out My Top Recommendation platform and learn step by step how you can build your online business with Internet and Affiliate marketing.
If you are looking for another way to invest you can try out Forex Signal which is the Forex Trading platform. This platform has everything you need to make it as a forex trader.
Javita Review – My Final Verdict
Javita is MLM with some element of a pyramid Scheme to make decent money you need to recruit more people and build up your downline team.
I do not recommend anyone to sign up or join the MLM company. I will rather recommend starting internet and affiliate marketing and starting earning online.
Earning online provides a huge market of various opportunities and options but in between them, there are those trapping nets as well who are only interested in taking your money.
If you want to know how you can start earning online you can sign up for My Affiliate Bootcamp course.
To understand the process of building your online business in absolutely any niche and make passive income in the comfort of your home.