Welcome to my GPTplanet Review. I have reviewed many sites like this before and I have more than 100 posts on my site you can check it out if you want to find out some rewarding site that pays people to make extra income.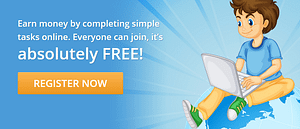 Before I start explaining how GPTplanet work I have to tell you I am not a member or affiliate of GPTplanet in anyhow.
I have tested the site I have found the pros and cons and I will explain everything you need to know in more detail and show you alternative site to make extra income if you do not like what you read here,
Therefore, I never say that the site is not paying at all or GPTplanet is a scam. There is more you need to know about the site, the payment method, payment threshold, and the GPTplanet complaint to find your deal breaker. Stay Tuned.
What is GPTplanet?
GPTplanet is paid to click (PTC) and Get Paid To (GPT) site that rewards it is members by clicking ads and signing up with other websites, inviting friends and a lot more.
The site was found in 2010 by Dimitrios Kornelatos who owned another paid to click site called Scarlet Click. GPTplanet has over 60000 members by the time of writing this review and it has paid its members over $1,334,053.69.
[aweber listid="5600528″ formid="1483676841″ formtype="webform"]
How To Join a GPTplanet?
To sign up with GPTplanet you will need to provide general information such as your full name, email address, date of birth and you will need to create your username and password then you will also need to choose the payment methods that are available in the site which is:
Perfect Money
SolidTrustPay
Payeer
Bitcoin
Neteller
Skrill
AirTM
LiteCoin
Dash
How Does GPTplanet Works?
GPTplanet is a service provider to the advertiser. People like me who have a website can easily contact the GPTplanet management to advertiser on the platform and pay them a fee for my service.
Than GPTplanet will look for people like you who are interested in earning extra income online. The advertiser is not losing money they want traffic to the site probably the member (you) will find a product and service that they have been looking for and buy it. So it is marketing as on TV
As a Member of GPTplanet, you will be earning money by doing a variety of activities on the site which is:
View ads: you will earn between $0.0002- $0.001 per ad you will need to click 1000 ads to earn a dollar.
GPTgrid: This is like a gambling game when you will need to click the image puzzle if you are lucky enough you can earn up to $1 as gambling you won't win all the time.
Offers4all: Here you will find other sites like paid survey when you sign up you will earn $0.5 but you will need to read the site's terms and conditions to earn $0.5.
Paid Surveys: This is another way of earning extra income with GPTplanet you can complete surveys and earn between $0.5 to $1.3 but you will need to complete 30 minutes survey. You have to put in mind you won't qualify for all the surveys. If you like this option you can also check out ysense.com, paidviewpoint.com, and swagbucks.com they pay much better.
Referral Program: you can refer people to GPTplanet and earn commissions as a standard member you can earn 10% of your referral earning and upgrade membership you can earn 100% of your referral earnings which I am going to explain in more detail late in this GPTplanet Review.
Invite A Friend to GPTplanet and Earn.
Most of the GPT and PTC sites have a referral program this helps people to earn more and special if you have a website like you can reach more people around the world.
But, GPTplanet is not worth it to promote it because I will have to click 4 ads a day to qualify from my referral earning and if there is an inactive member it will cost me money I did not recommend anyone to promote it.
Let look on how GPTplanet referral works:
As GPTplanet.com member once you sign up you are automatically a standard member and if you refer someone to the site you will earn a 10% commission of your referral earning and paid membership will earn 100% commission for the referral earning.
You can also rent or buy referral but it is not guaranteed that you can have an active member to click on the ads.
Buying Referral will cost you $2 per month and the ad pays up to $0.0001 to cover your cost your referral need to click 2000 time which not guarantee
Rental Referral will cost you $0.75 per month you can also do the math if it is worth it.
But you can join the Amazon affiliate program and refer people to amazon product and earn a commission some products pays up to $100, even more, imagine if you refer just that 10 people?
You can read My Best Work At Home Jobs to see how people build passive income with the Amazon Affiliate Program.
GTPplanet Paid membership
You will find 4 membership which are:
Standard Membership cost $0
Silver Membership cost $5 per month and $50 per year
Gold Membership cost $10 per month and $100 per year
Gold Membership cost $30 per month and $300 per year
I will do not advise anyone to buy those memberships you will not make enough money if you are a fan of clicking aids you can join ysense.com and timebucks.com and earn more than what you will earn here.
However, you can invest the $300 on yearly membership with Wealthy Affiliate on black Friday and build a stream of income with Affiliate Marketing if you are very persistent you can build a revenue website that makes you more than $1500 month within a year.
How Can I Earn Money With GPTplanet
You can earn money by clicking ads, completing an offer and paid surveys. GPTplanet also offers a referral program where you can earn extra income.
However, do not expect to earn a lot of money or quit your job with the site that will be a bad move.
You can expect to earn between $15 per month or more if you are an active member and you have active referrals.
It will take a lot of time to make a lot of money. Due to the amount of time you will need to spend to earn $20 or less than that many people think GPTplanet is not worth it and others who do not patient called GPTplanet a scam
Is it GPTplanet Worth it?
This is a lot of ways to earn with GPTplanet if you read this review until here you will understand that it will take you a lot of time to earn a dollar.
However, if you choose to refer your friends and families to GPTplanet you can earn a little more.
But you will need to know a lot of people to earn decent money and they have to be active members otherwise they will cost you 0.01 per inactive member.
Therefore, if you look at the amount of time you will need to invest in this site to earn decent money it is not worth it and I will rather suggest checking My Top Recommendation if you are looking for a way to make passive income and you are willing to invest more time to have financial freedom.
What do I like about GPTplanet?
The fact that you can earn extra income online with this site I can give them a thumb up plus there is a variety way to earn with GPTplanet. Let look more about the site:
More payment methods
Extra Income
A lot of proof of payment
Legit site
What I Do Not Like About GPTplanet?
GPTplanet can't be 100 perfect there is more on the site that I do not like and I will name few but you have more than what I name here please comment at the end of GPTplanet Review
Low earning
No PayPal payment
The site is not mobile-friendly
Too much ads on the site
GPTplanet Complaints
Complaints are part of every company not everyone will be 100 happy with the service that does not mean the company is very bad. I will not end this GPTplanet Review without telling you what people are complaining about.
Rent and Buy Referral
Do not try to buy referral especially if you are a standard member. This not profitable you will end up losing money because of most referral will not click on the ads that pay close to nothing and the borrowing part it will cost you $0.001 per inactive referral I found more complaint about this.
Low Payment
This you will need to away from most GPT or PTC sites do not pay much. I have reviewed many sites and this common complaint you will need to be away about this.
Therefore, if this is your deal-breaker you can also check My Top Recommendation for high payment and passive income.
No PayPal Payment
If you are online for a long time you will understand why PayPal is the best payment method.
However, GPTplanet does not have PayPal and if your country does not accept the payment method that the site of it will be a hustle to get your hard money. So you should check before you sign up with GPTplanet
Can You Get Rich with GPTplanet?
Clicking aids you will earn $0.0001 and you will have to click 1000 ads to earn dollar there is no way you can be rich with GPTplanet even if you know a thousand people that you can refer on this site you will not escape the rat race plus you will also need to click 4 ads per day to earn from your refer.
Therefore, if you are interested in building a stream of income online I will rather advise you to start an affiliate marketing business with this method there is high chance to escape the rat race and earn passive income from home.
But you will need to learn how affiliate marking work and it is not a Get Rich Quick Scheme you will need to invest time to build your business and it is not an overnight success.
It is a long term investment and it is a multi-millionaire industry you can learn it from Wealthy Affiliate if you are reading this GPTplanet Review it means their training works.
Is GPTplanet a Scam?
I would not say that GPTplanet is a scam it is a legit site with more than 60000 members and they have paid them in cash over $1,340,062.51 and member always post their proof of payment on social media.
Since GPTplanet is legit site do I recommend people to join them? No. It does not pay much and I think the site is profitable for the owner not for the user plus there is paid membership and you can buy and rent out a referral.
Can you see that Dimitrios Kornelatos is in the business to make money for himself?
What Is The Best Way To Make Money Online?
If you are in this making money business you will know what is garbage and what is profitable.
There are many garbages on the internet and scams to the fast way to make money online is to site like GPTplanet but they do not pay member much.
Other people make money through the app like App Karma and Qmee I have reviewed those apps to the work the same as GPTplanet.
However, if you are looking for the best way to make money online you can join Wealthy Affiliate and start learning how to build an online business with Affiliate and Internet Marketing this vert profitable Industry.
A lot of people are making passive income from home with this business model and Wealthy Affiliate training helps me to build this site and make money.
I was Uber Eat delivery and quit delivering food and make money with the laptop at home.
My Conclusion About GPTplanet
If you have read my GPTplanet Review until here you understand the pros and cons for sure you have made up your decision. But if you are someone who did not have to read throughout the review like most of the people just read the conclusion and leave the page.
Therefore, I have to tell you the site is 100% legit and there is a lot many proofs of payment you can find on the site and I have cash out my $1.55 just to be sure before I write this honest review for my visitors.
However, you can not earn much on this site it is a very low earning site. Even if you buy or rent out referrals do not expect much and it is not worth it to buy or rent referral because most of less the 20% of the referrals will be active. You earn when your referral when they click or complete surveys.
Therefore, if you do not like what you read here but, you are interested in extra income online you can also try Paidviewpoint and Swagbucks they are much better than GPTplanet.
But if you do not want anything to do clicking, view or survey site and you want to make passive income online you can check My Top Recommendation to find how I quit delivery and build a stream of income online.
Your Feedback Regarding GPTplanet Review and What is Your Experience
Thank you for stopping by and read this review. If you have experience with GPTplanet share your experience with my reader.
However, if you know someone that needs to read this please click the social share button to share with them.
But if you like to know more about the site like this please follow me on Twitter, Facebook, and Instagram I review sites like GPTplanet and you will be notified whenever I post it on social networks.